Continuing with my self-inspiration posts, I'll share a few cases of the landscape inspiring me.
Pine groves
Of the conifers native to Europe, I like pines the most. Unfortunately, pine groves are not that frequent where I live as the forests are dominated by spruces (that is until the bark beetle eats them all but that's another topic). Pine cones can make a nice natural decoration, pine sap smells nice and walking in their shade is pleasant.
Inspiration: The Darkwood family, the main characters of Eternal Defenders series live on the edge of vast pine woods.
Cultural landscape
Chateaus tend to have vast gardens and an array of various landscaping used: trees trimmed to strange shapes, mosaics of flowers, exotic trees, rosariums, sculpted fountains…
One can view them in many ways: the proof of careful planning and experience of skilled gardeners, or a show of vanity. That can be used to show how a character thinks about the owners.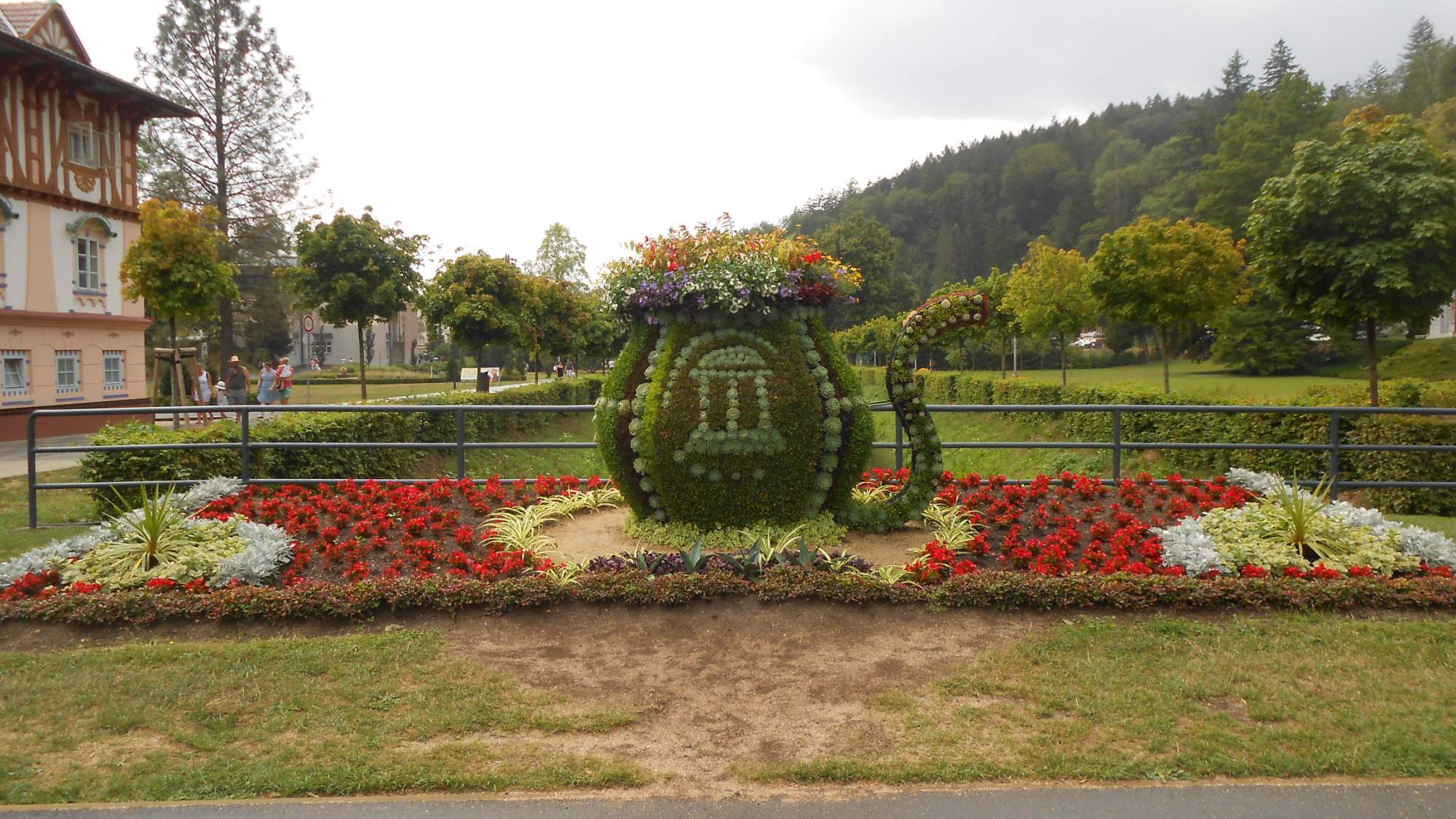 Inspiration: Chateau/palace gardens. No need to reinvent the wheel, I guess.
Wide fields
While walking in a forest's shade is definitely pleasant, there's nothing else that screams "freedom" than wide fields. Whether they are high in the mountains where trees don't grow anymore or in the lowlands, they are nice places to enjoy on a sunny day.
Inspiration: There's a scene when two characters meet under a single tree growing in the middle of a vast field; and a location that is a grassy pass between two mountain ranges, to mention two.
Limestone peaks
Limestone peaks are one of the most magnificent landscapes I know. The white stone feels like shining on a sunny day and creates various shapes – sharp peaks, tight valleys, imposing spires, and mountains that look like falling apart.
Limestone (and dolomite) make magnificent landscape but also a treacherous terain if the weather gets bad. The tight caves can serve as homes to wild animals – or a source of legends about lost treasures.
Inspiration: The White Ridge is a chain of dolomite mountains the MC will have to climb for… reasons I won't share now because of spoilers.
---
That's all I'll share today when it comes to my self-inspiration. I'll have a few more posts on that topic in the near future, though they will be aimed at different sources than hiking.