In today's post, I'll look at days 5 and 6 of my August holiday. Those days brought quite some twists, fortunately, with good ending.
Day five: a day of rest (or not)
The laws for bus drivers here put some limitations on how many days in a row can they be on duty, which means that a week-long stay needs to have at least one day where the driver rests. For that purpose, it's usually a free day – whether people use it for rest, or just take the trails near the hotel, or go to the town… their choice.
Well, that was the original plan, as it was announced after the dinner of the fourth day. I took the suggestion and made a spin-off plan for a 19km loop (as the longest suggestions were just 11km). I may be able to walk long distances, but it also means I need a good rest. The first three full-day hikes had me covering almost 80km, so I decided to leave the group for a good rest while most of them remained in the common room with a guitar.
I woke up around midnight, when my father came back. "The driver's in hospital. Heart attack." The first thing I felt, admittedly, was relief – that it didn't happen on the road. Anyway, that's quite an issue. Not immediate, due to the "free day" but for the rest of the holiday, a major one. I was asked to meet with the other people on the "leading council" of the club before breakfast to put together some backup plan. The good part was that it happened while he was with others, so the reaction was fast and thus there's a good chance that he'll avoid long-term issues. That is, if he takes the doctor's advice to heart – especially to quit smoking. After 50 years, it may be quite the challenge for him.
Side-note: writing this 3 weeks after the holiday, he's back home, stabilized but in need of rest. Whether he'll be back to driving remains to be seen. He was, in fact, in partial retirement already (he's 67-ish) but kept driving for some of his longest customers, including our hiking club.
Even before we met for making a back-up plan, our leader called the driver's son, who was almost ready to head out the next day. Guess it's an advantage the old driver has a son that's also a bus driver. We urged him to stay calm and visit his father in the hospital first, to see how things are going, and that we'd stay with the backup plan for day 6, and he'd take over on day 7.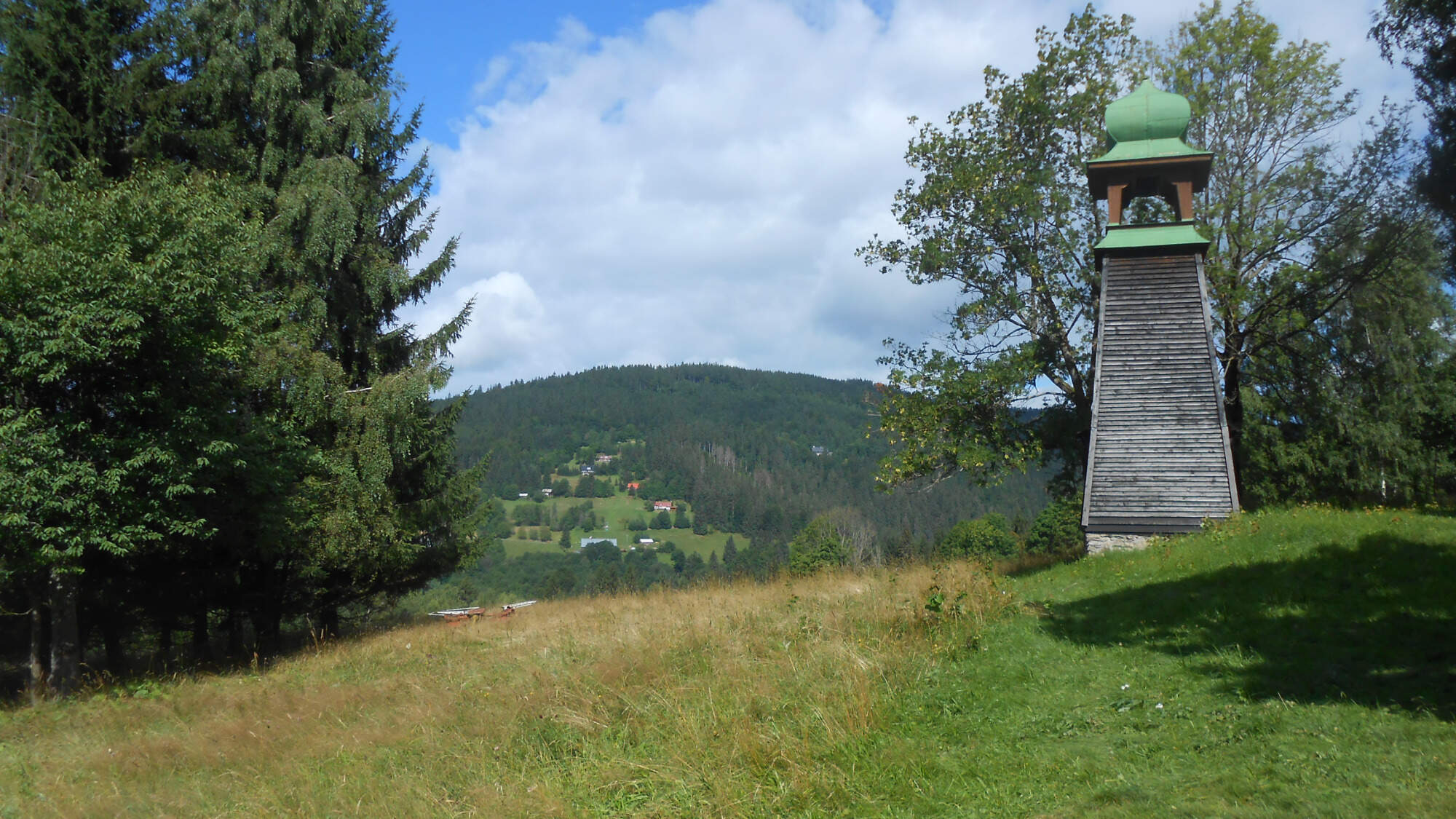 I, with two other people, thus walked mostly unused side trails, a nice change from the main trails crowded by people. As the trails led mostly through the woods, there was little in the means of lookouts.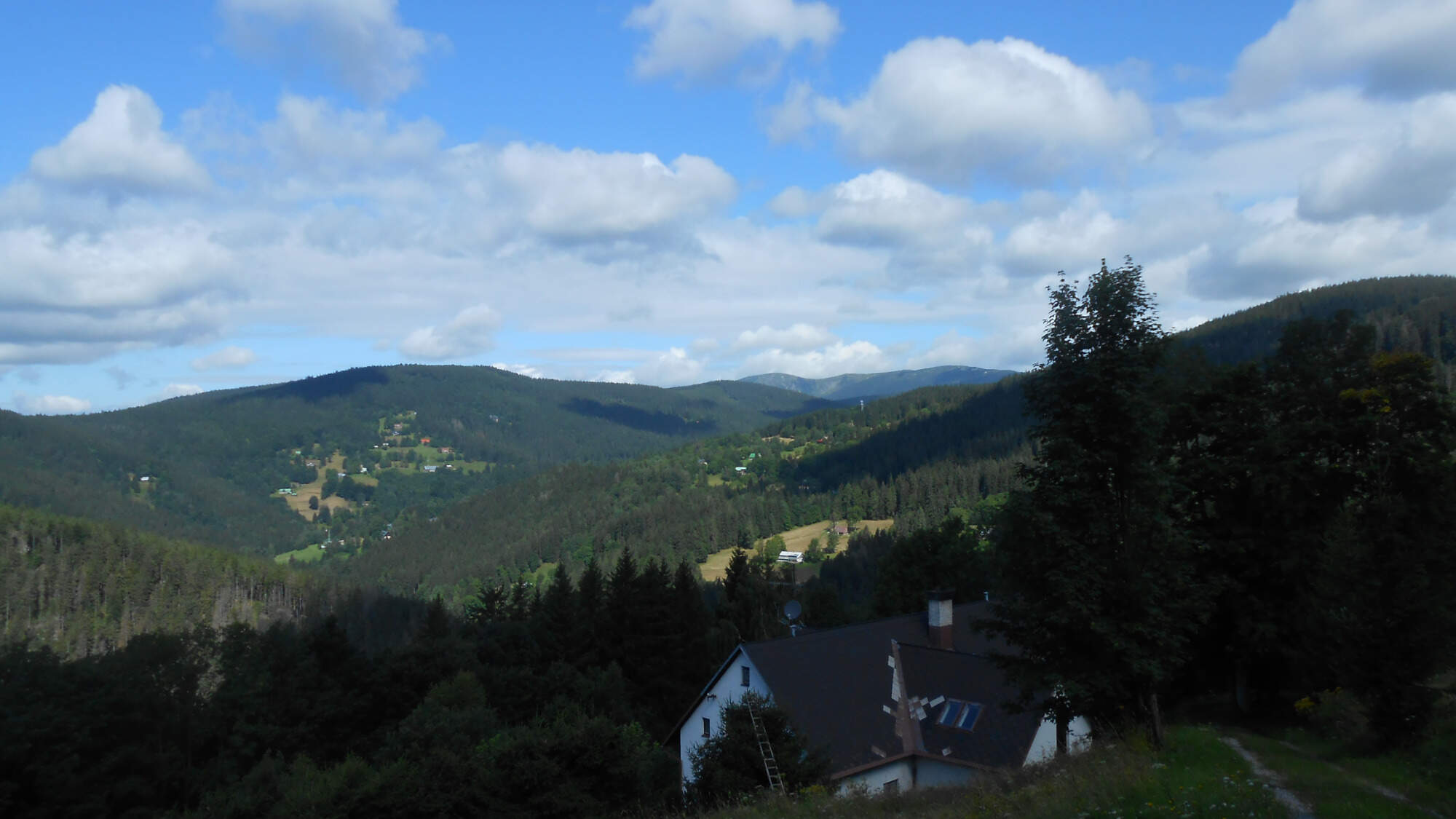 But at least I had a chance to take photos of mushrooms.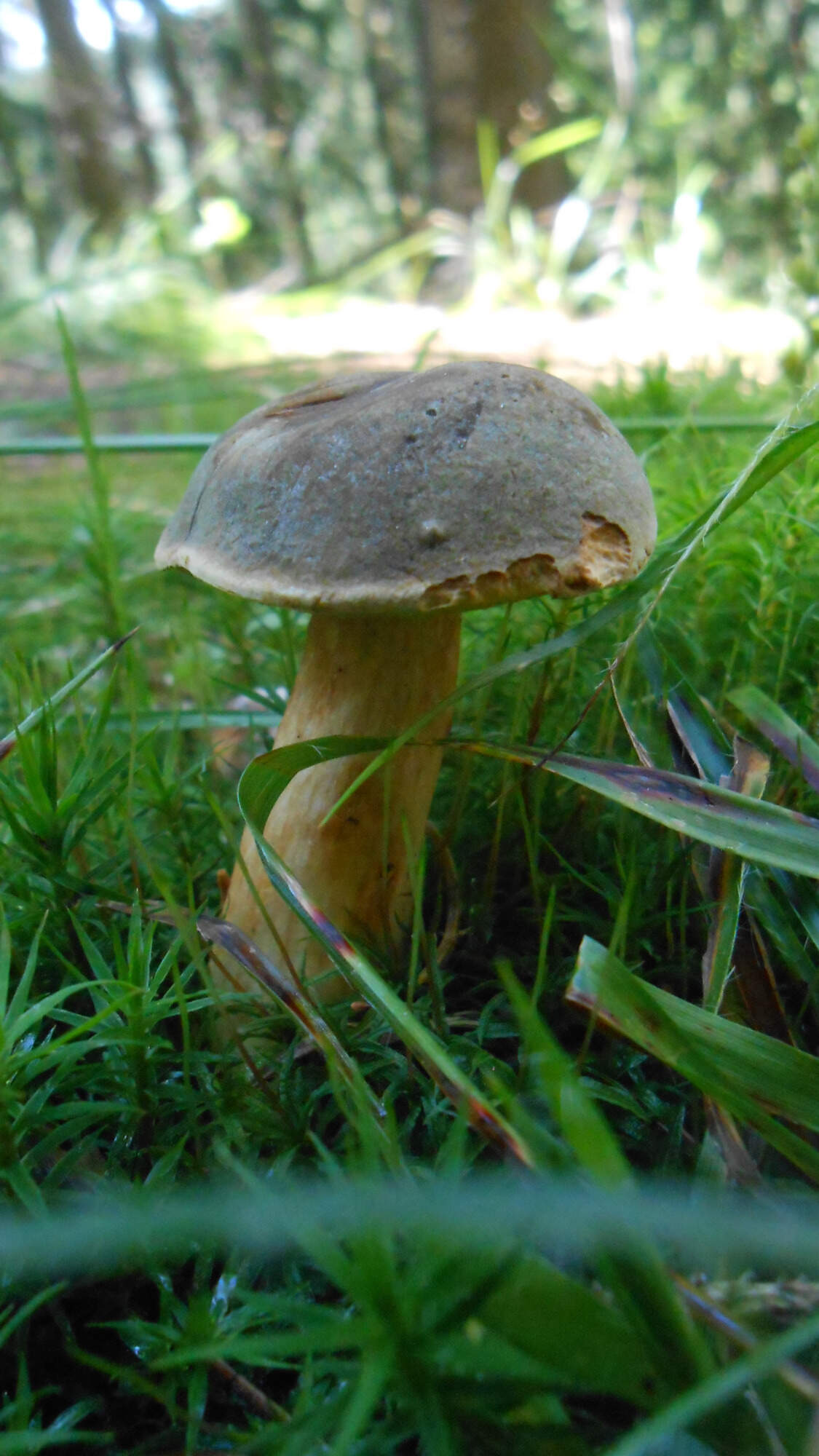 The loop was done around 14:30, with plenty of time left in the day. As I mentioned in the previous part, one of the guys there was looking for people to play tennis with. At the end, we've managed to gather 6 people, including me and my father. I have to admit, this was a hilarious event – I've never played before so the few people watching it has a good laugh, and my father haven't played in… 25 years or so. But the point was to just have a bit different type of activity, which it accomplished well enough.
Day six: broken boots
The mentioned backup plan for day six was simple: swap hikes planned for days 6 and 7 (original day 6 hike required a bus transport for both morning and evening, day 7 just for the morning). To give the driver's son a chance to visit his father, we used a local bus company to take us to the next valley, and went on with the hike.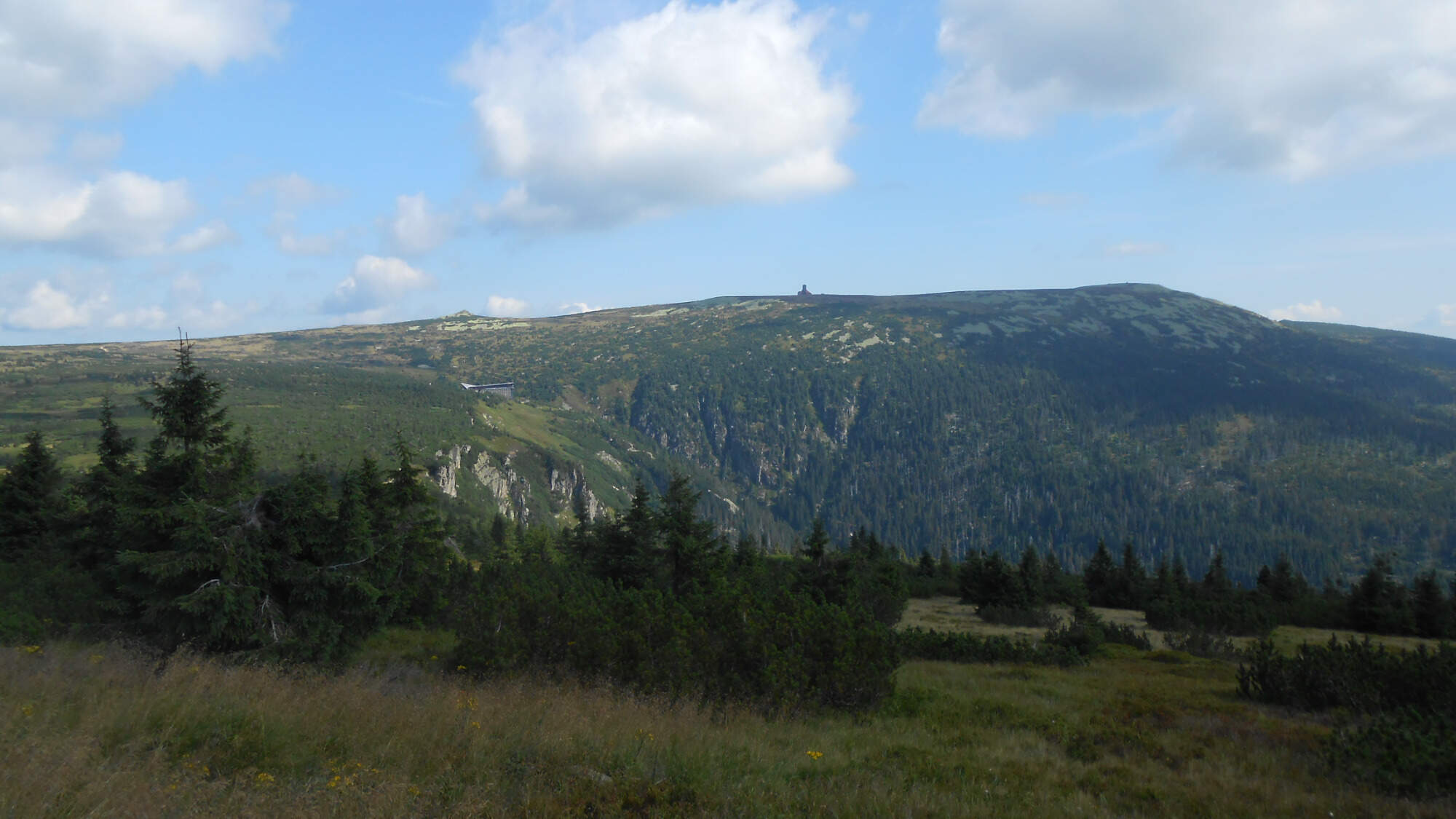 This time, we've started quite high – at ~1000m ASL, but we still had to ascend to ~1400. This was kind of closing the circle – the photo above is aimed towards the places visited on day two, where I descended through the valley. I took a detour to visit the upper part of the waterfall that was visible from below on the second day…
…though there wasn't much more to see than the first, small step of the 150-meter cascade. I then backtracked a bit to the last crossing, and took a trail around a small rock formation…
… that continued for a while on the highland plains…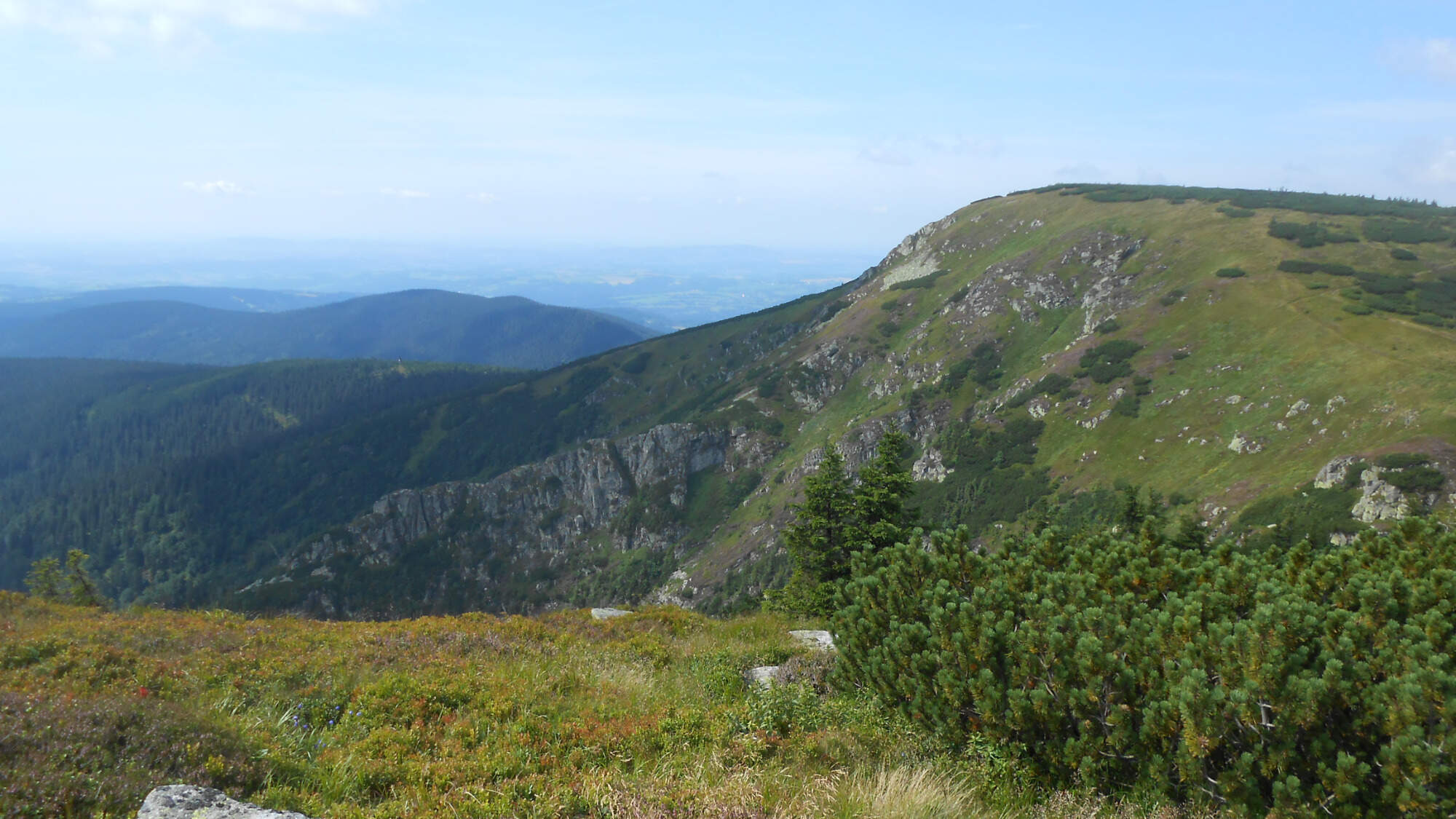 …and then downwards around a chalet to finish the loop to the pass where we started. From there, I took a trail heading towards the hotel, which passed a couple of rock formations hidden in the woods.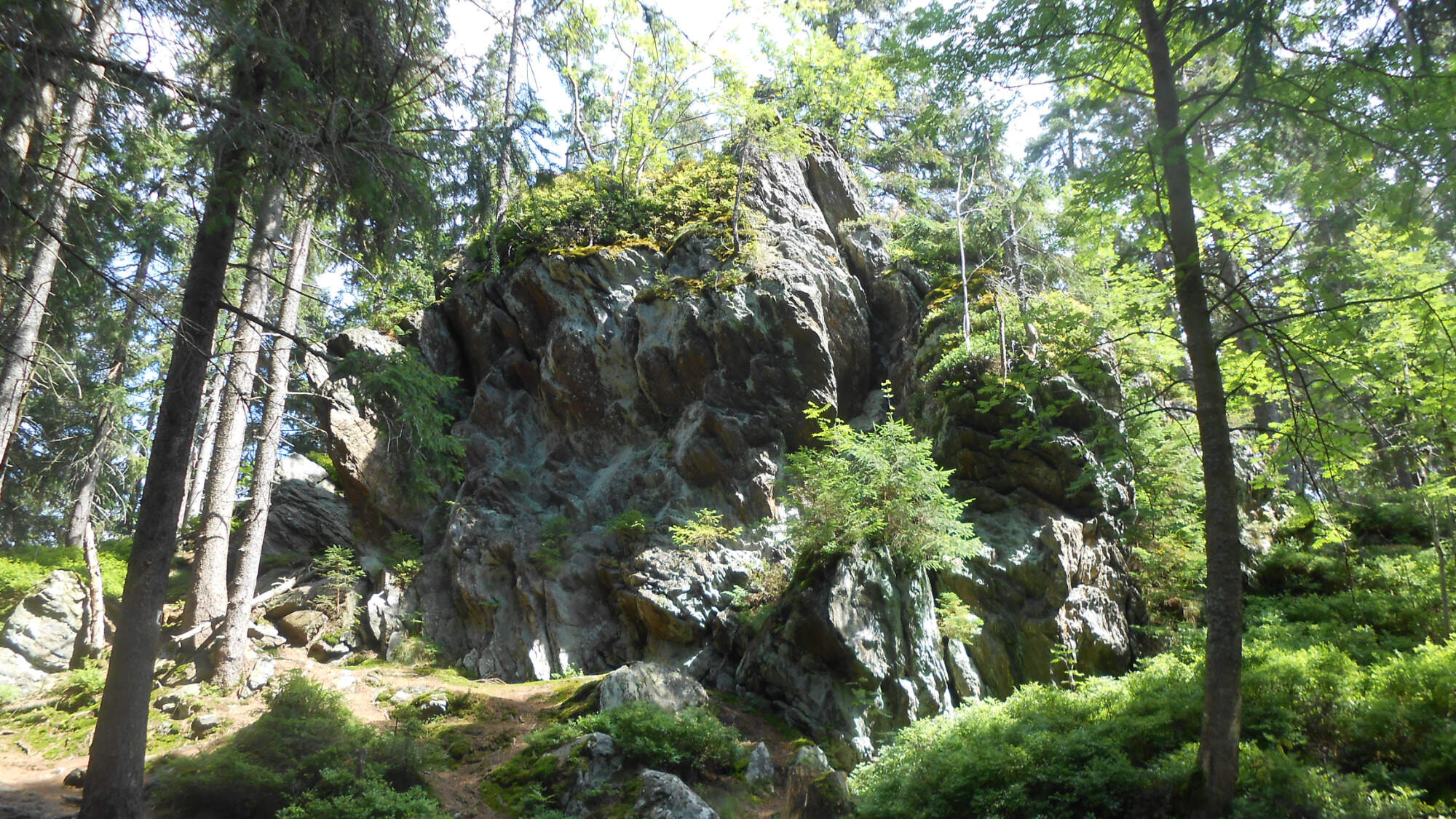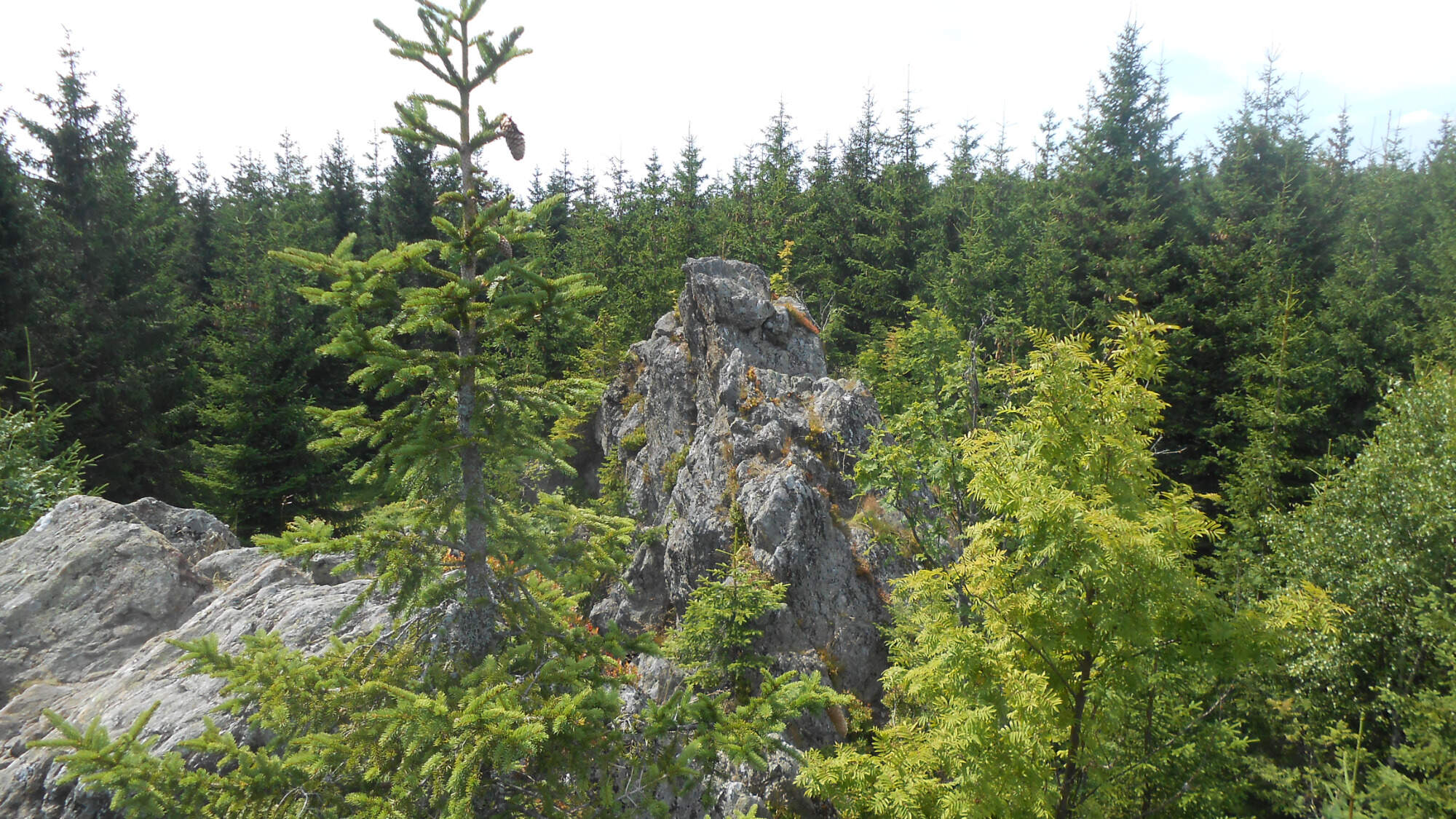 Somewhere at that point, I've noticed that one of my sandals (which I've taken for comfort – in 30°C, it was a way to prevent my feet from overheating) had another crack. I admit the plan was to finish them off on the holidays, but I hoped they would last for the whole trip. With a lot of distrust, I checked them every couple of steps at first, to see if they'll last at least to the hotel. Fortunately, they did, and it seemed they'd manage to survive at least the final day and the journey back home, so I wouldn't have to spend the 6-hour bus journey in closed boots. For the next hike, though, I had to pick the heavy boots.
But that's a story for the final post that'll cover days 7 and 8.
---
So, the mid-part of my holiday had quite some twists. Fortunately, without a tragic end. And with a lesson at the end: being overweight smoker with diabetes is hazardous to your health.
See you soon.