Before I get back to reading/writing-related posts, I hinted that I wanted to show a bit of where I was in September. In this first part, I'll share a bit about two hikes with the four-day stay I had at the month's end coming in a separate post soon.
1.9. – Return to Babia Gora
Babia Gora is a peak on the border between Poland and Slovakia. It reaches 'only' 1725m ASL but has its beauty. Unfortunately, it's also known by abrupt weather shifts. I first ascended the peak from Slovakia side as a fifteen-year-old boy (18.6.2005 if anyone wants an exact date). Five years later (19.6.2010), I gave up due to bad weather. So, once again, I misused my standing in the hiking club and suggested another return, 8 years after the last one. This time, from the Polish side, which features the hardest trail to the top.
The start was sharp as the path wound up towards the several-times-rebuilt chalet (more like a small hotel now) mid-way up. Then a short straight walk before we got to the main ascension. The hard part comes after the path comes to the border of vegetation where it's secured by chains as some walking on a bare rock is needed. Despite that, it's widely used even though there's an easier way up (which is usually used for descent).
While the weather was good – sunny with minimal clouds – the visibility was not that good (becoming a common case in these warm summers). It was slightly windy at the peak, as it tends to be.
After a break when I waited for the rest (I don't tend to spare myself when going uphill), we went to the smaller sister peak and eventually towards the North-most point of Slovakia. We came across a place where a small shelter was located with a "CCTV" sign that was totally believable in the middle of the forest.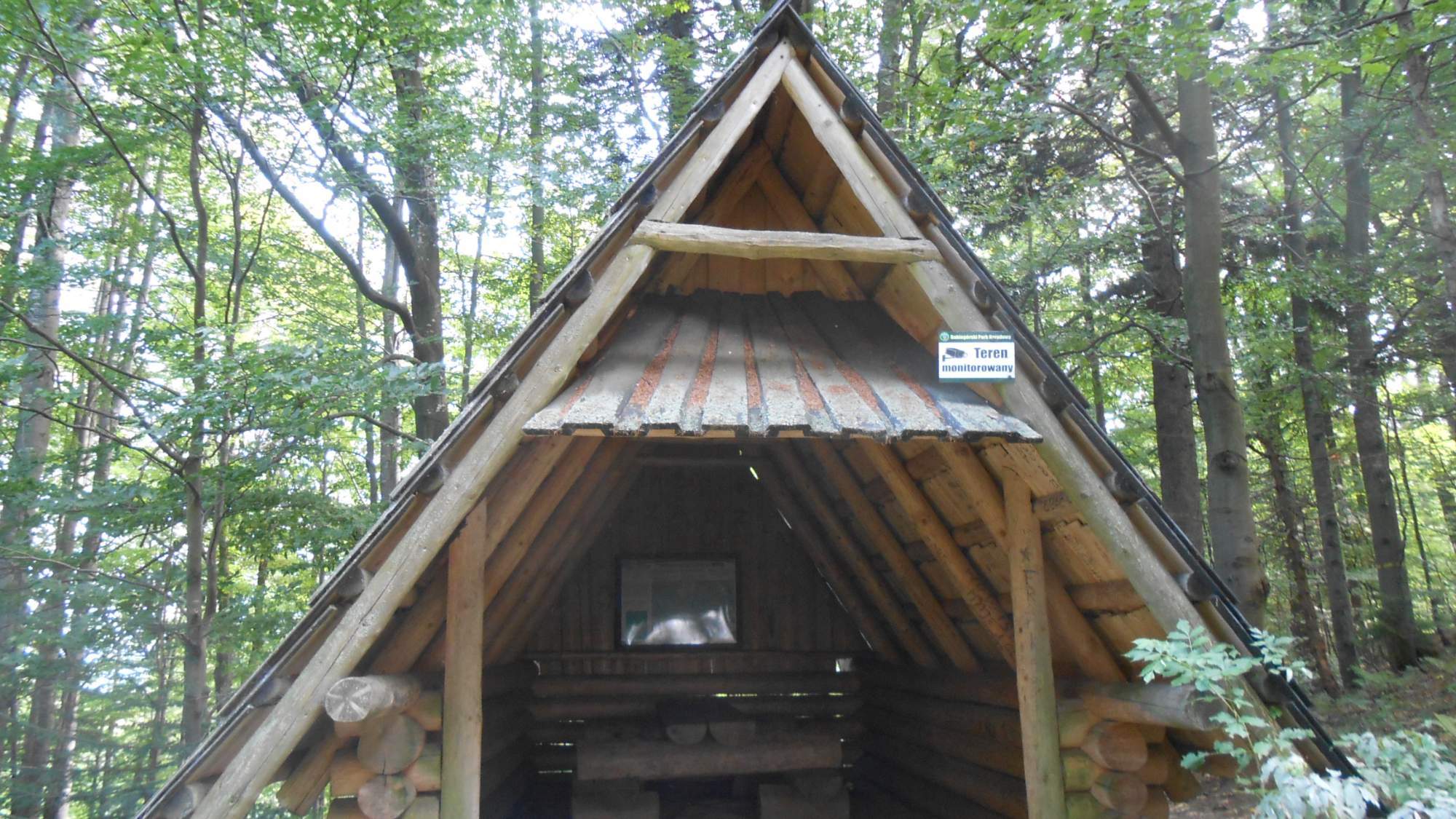 The descent was quite uneventful even though the unplanned extra walk to the mentioned place meant we returned back to the village with just a half an hour spare.
15.9. – Rocks near a city
Two weeks later, we went to a place near the Slovakian town Považská Bystrica. It was nicer hike than I'd expect to find in low hills overlooking a valley of Slovakia's longest river.
The day started a bit gloomy, which was not a big issue considering that we were to be mostly in the woods. What annoyed me more were some issues with my camera that fortunately went away shortly after. The first part was a 5km circuit around the first formation with remains of a castle half-way through.
With the approaching autumn and past days with at least some rain, I could once again look down as well as above and take photos of some mushrooms (which might get a separate post later). Anyway, after the first circle, we moved some 10km to the next place.
Before we reached it, we had an unexpected source of fun and concern both. From the village we walked through, a kitten started to follow us, no matter the constant shooing and urging it to return home. It followed us for maybe half an hour – until its owner caught up with us and, with some struggle, picked the kitten up and drove away in his SUV, finally relieving us of this fluffy burden. By that time, we reached the second interesting place.
Limestone walls rose above the road in their imposing formations, trapping the road and the stream both between the walls.
It was a really nice place but hard to take decent photos of due to the shade combined with lack of space.
After passing the second gorge, we ascended the hill from which these rocks sprouted and took a winding path around it from the east slopes to the west ones, only to eventually turn back east towards the city where the hike was planned to end.
Which is where I'll wrap up this post. See you next time!