Compared to the scorching heat of 2018, May 2019 was awfully wet. To the point I went for only one hike – to a place of which I have memory filled with mud. I've gone for another hike on 1.6., which is not May anymore, but I'll mention it here as well, because it was similar in some aspects.
So, this hike happened back on 25th. It was a return to the Kl'ak peak in Vel'ká Fatra mountain range, Slovakia (there's also another peak named Kl'ak in the adjacent Malá Fatra mountain range, to make it a bit more confusing). The first hike there was back on 28th May 2011 and, likewise, it was after a period of rain. Back in 2011, the trail we took was muddy and slippery so much that several people gave up on the start (and went for a walk below the peaks) and my father (I believe he had some lingering heel injury, hard to remember) gave up midway up.
As it was after three weeks of rain, I wondered if this year would be the same (with the difference my parents were on holiday in Egypt). Fortunately, it wasn't. The weather became decent the day before (as if to motivate people to take part in the EU parliament elections) and remained that way until early Tuesday.
Yet, the land had no chance to dry after maybe more rain than the whole 2018. Small streams turned into roaring brooks leaving their normal trails, spilling into the fields and paths. Yet, it was not that bad to make our passage too difficult, at least most of the time.
After ascending to some 1200m ASL, we finally had a few chances to look around and see the adjacent hills. As the forecast was not perfect, I did what I often do: use Murphy's law in my favor. By leaving sunglasses at home, I assured mostly cloudless skies for good part of the day.
At the peak, we had a 360° lookout with visibility up to ca. 50km (limited by other peaks in some directions), much better than the ever-present mist back in 2011. We could see the remaining snow in Slovakia's highest mountains, though there wasn't that much left of it.
The initial descent became tricky even without the mud: fallen trees and a thick layer of wet leaves (with some mud below them) became a slippery combination. Yet, once we reached the first pass below the peak and followed across fields for a while, it became better.
---
The hike I took the weekend after was a return to some places I visited: a peak I first reached in 2012 (and returned to it four times) and a small waterfall I visited pretty much a year before (30.5.2018).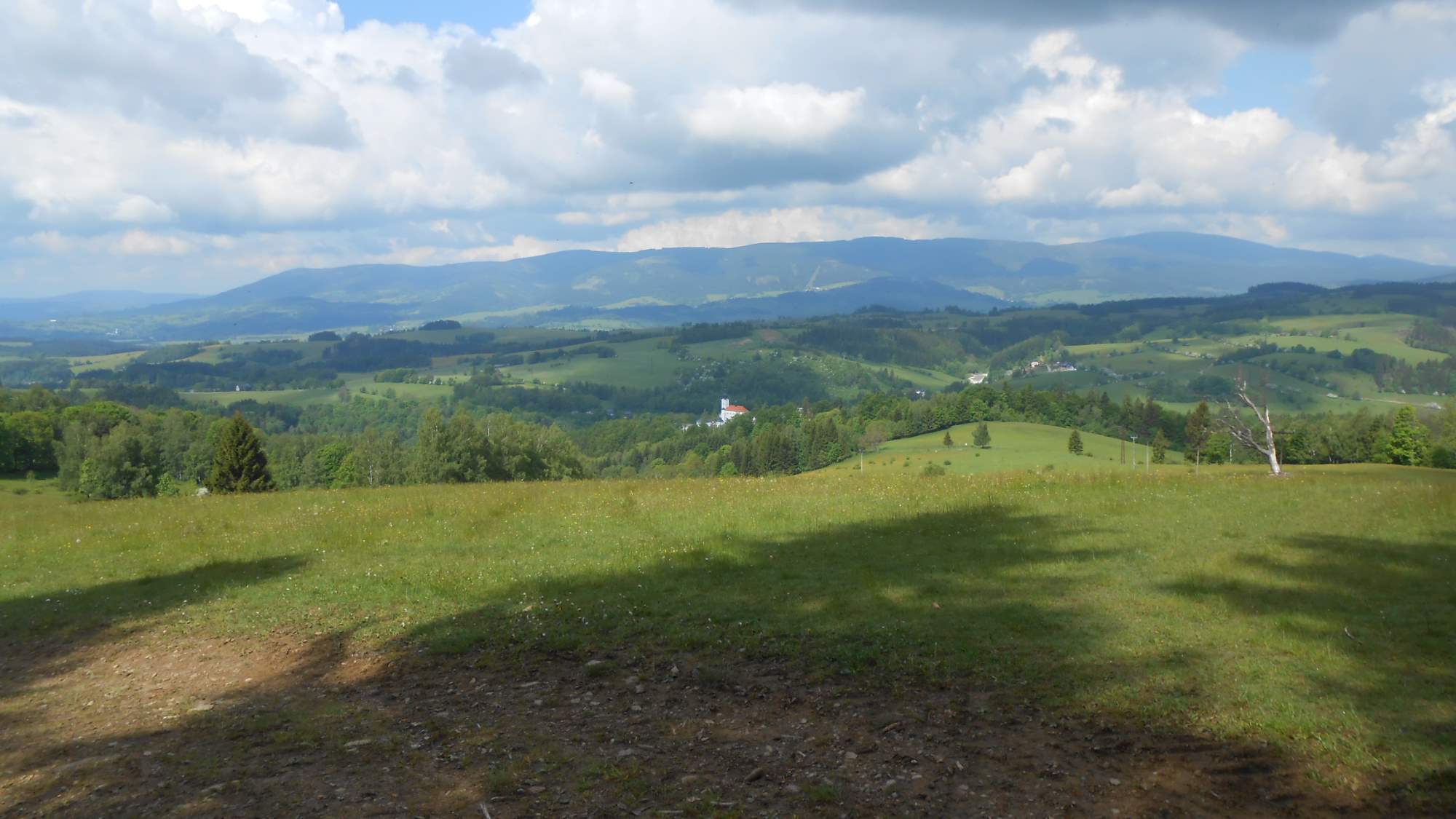 I took a slight detour around a rock formation hidden in the woods (and with space constrains limiting the ability to take a decent photo), then returned to the main trail and headed towards the peak that was my goal. The trail goes a bit up, then a bit down to a valley and then starts its main ascension along a stream. As said before, after the days of rain, water was plentiful and the stream was roaring loudly.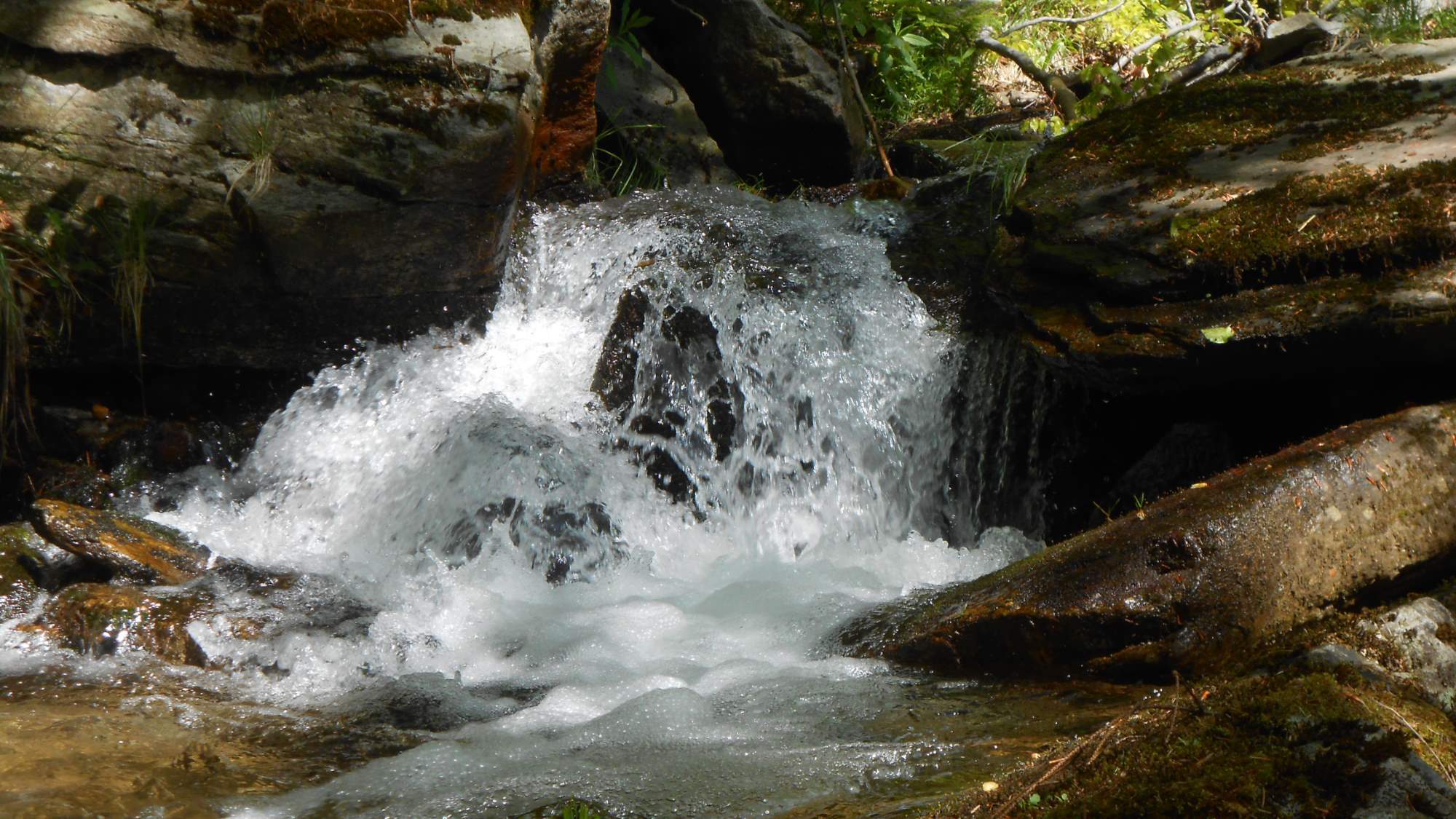 Despite being a nice sunny weekend, the trail was pretty much empty – and so was the peak. Maybe most of the people stuck to the main trail, I don't know. Maybe the fact it was children's day (and thus most cities had some kind of event planned) affected it.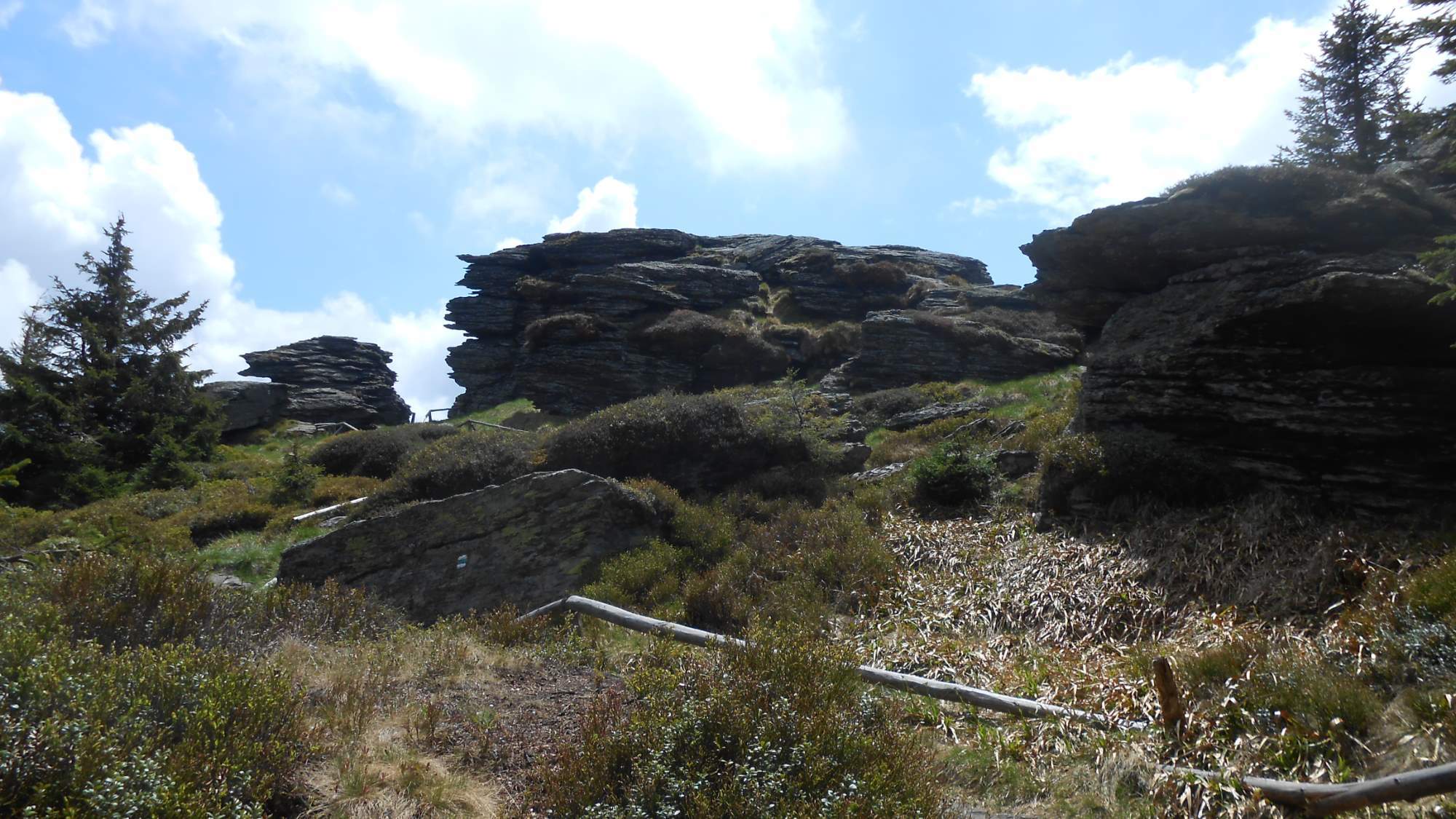 After a short break on the peak, I left the trail (after checking several times where the natural reserve ends to make sure I won't be breaking any rules by straing from the marked trail) and continued a barely-visible footpath towards a side peak. I bypassed the first and took even worse path towards the second, from where I continued on a wide forest road towards the valley. My goal: a three-meter-tall waterfall, mostly to see how big difference had the May rainfall made.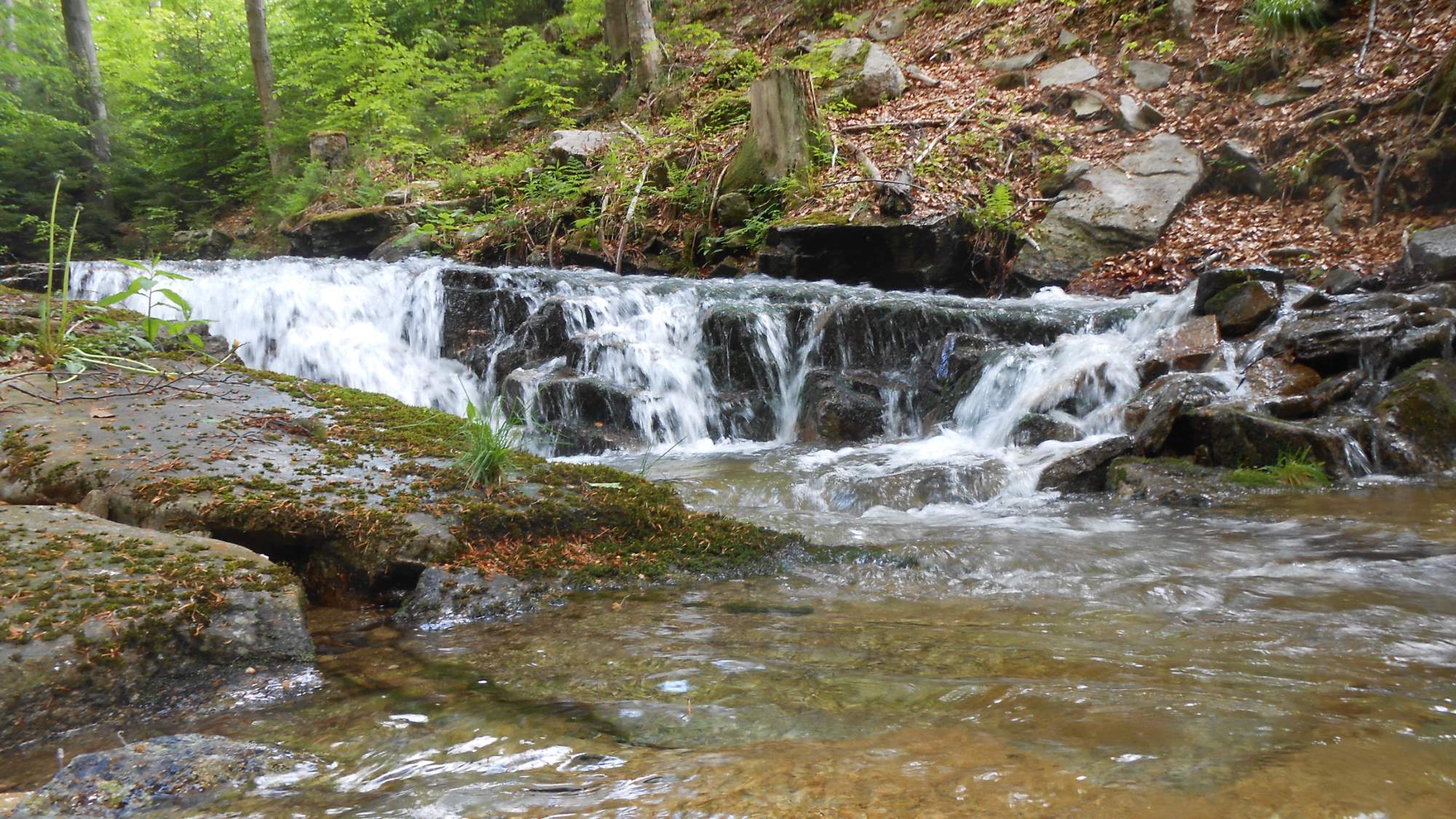 Yet, as I was going downstream, there were several smaller cascades first. I remembered most of them from the previous year but it was still a nice sight.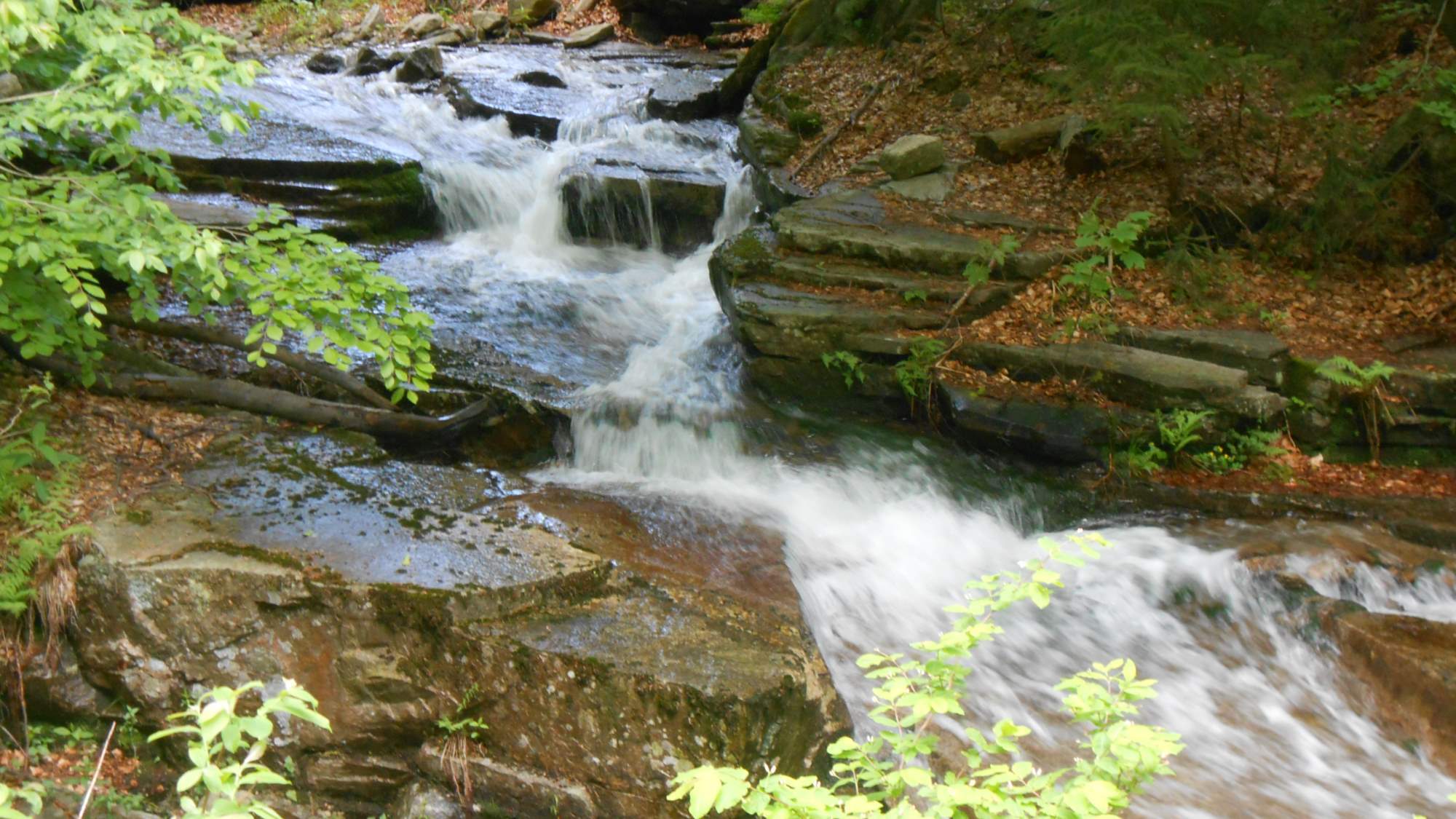 Even though the individual steps were something around 20-40cm each.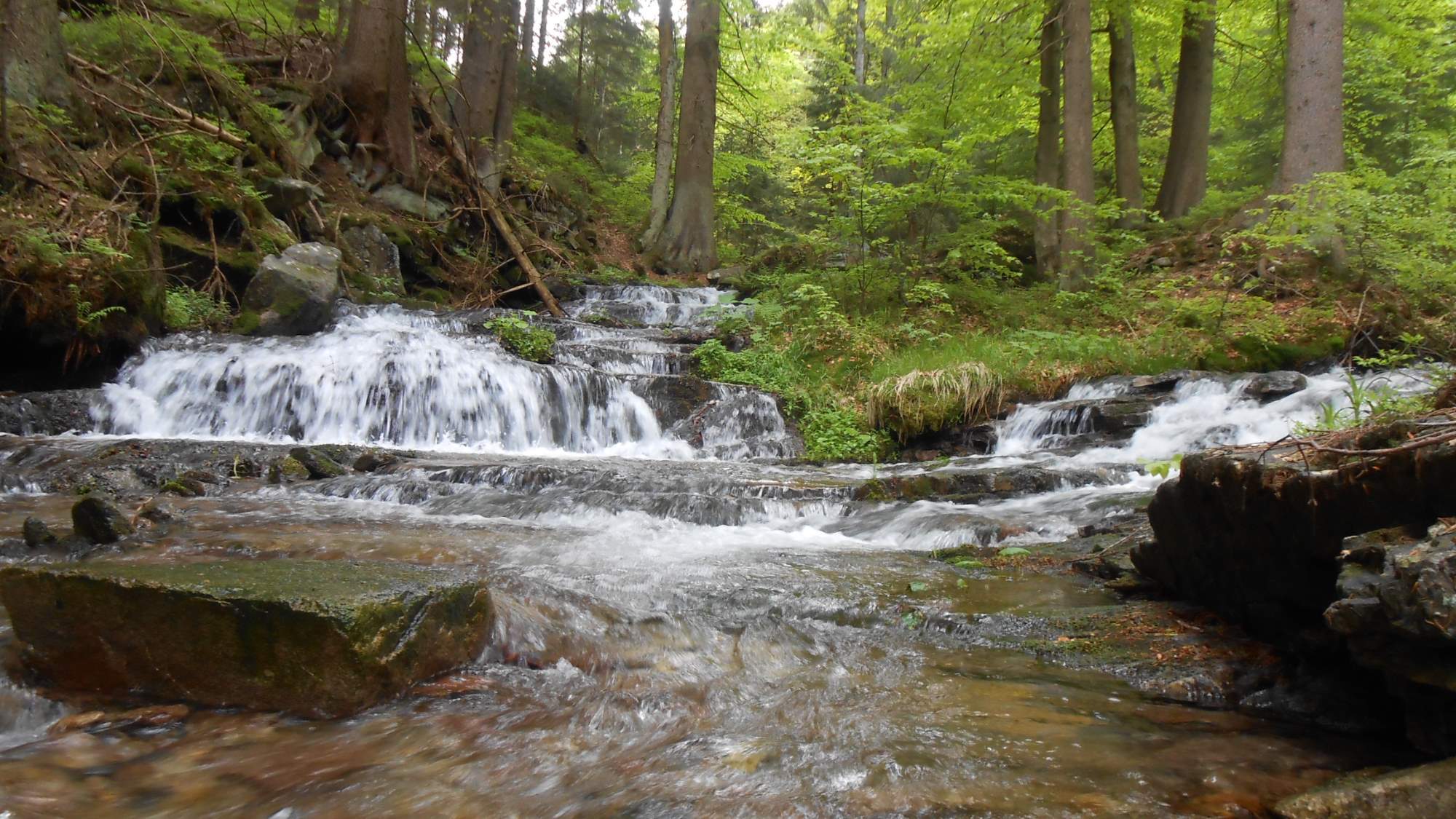 So, here is a direct comparison: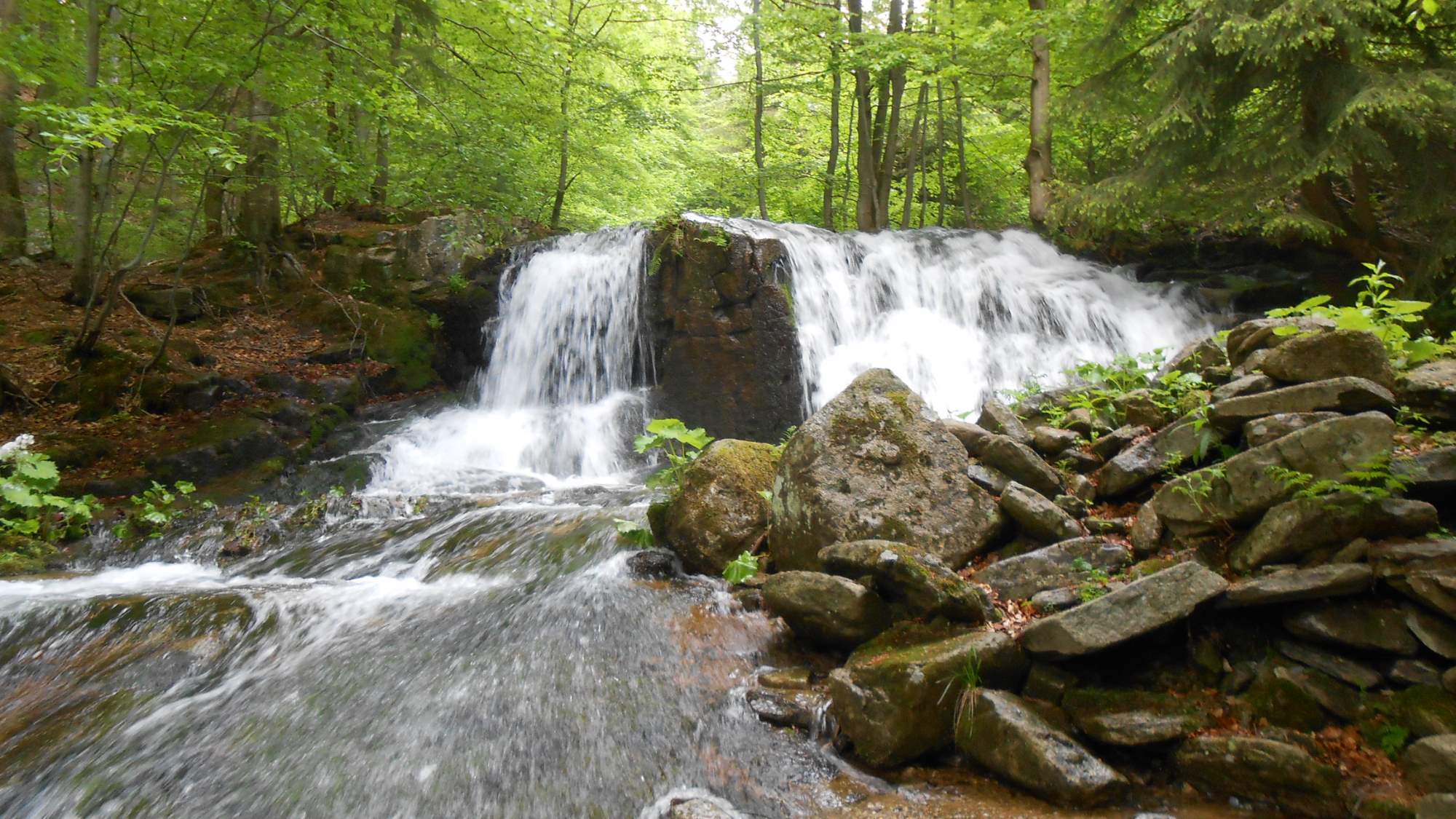 Obviously, there was more water this year, the right section not even being divided into two. Unfortunately, I did not remember where exactly I stood the last year – and the stronger stream would probably not allow me to stand where I stood in 2018 (hence the photo being from a larger distance).
I scrambled back to the road (which passes just a bit above the stream), checked my time (exactly 14:00) and went into overdrive to catch the 14:50 train to avoid waiting another hour with a bit worse follow-up trains to get me home.
---
So, those were my two latest 'adventures'. I hope this month will be a bit more hiking-friendly.