Despite the often-gloomy weather, January had seen me spend a fair bit of time outdoors. Let's have a look.
I've mentioned it a couple of times – I'm not fond of staying up long into the night. COVID had helped me deal with one nuisance – New Year. With all the restrictions in place, I had no reason to stay up until midnight. However, unlike the beginning of 2021, weather on 1.1. wasn't favoring a hike – fog and rain showers had me reconsider.
In the days after, the weather was cold enough for snow to last, but there was none – a dry week meant that my first hike of the year happened in autumn-like scenery. The walk through the woods was still refreshing after the strain on my digestion Xmass usually brings. During that hike, which was just a walk through the woods, I managed to come across a tiny (around 1 meter), partially-frozen waterfall.
The following days were warm, and much of the snow still left in the hills started to melt. All that was left was a thin layer in the uppermost portions (above ~1000m ASL) so I had to seek out those places to see snow. I had hoped to use the new snow gear I've bought in December but there wasn't enough snow for me to actually use it.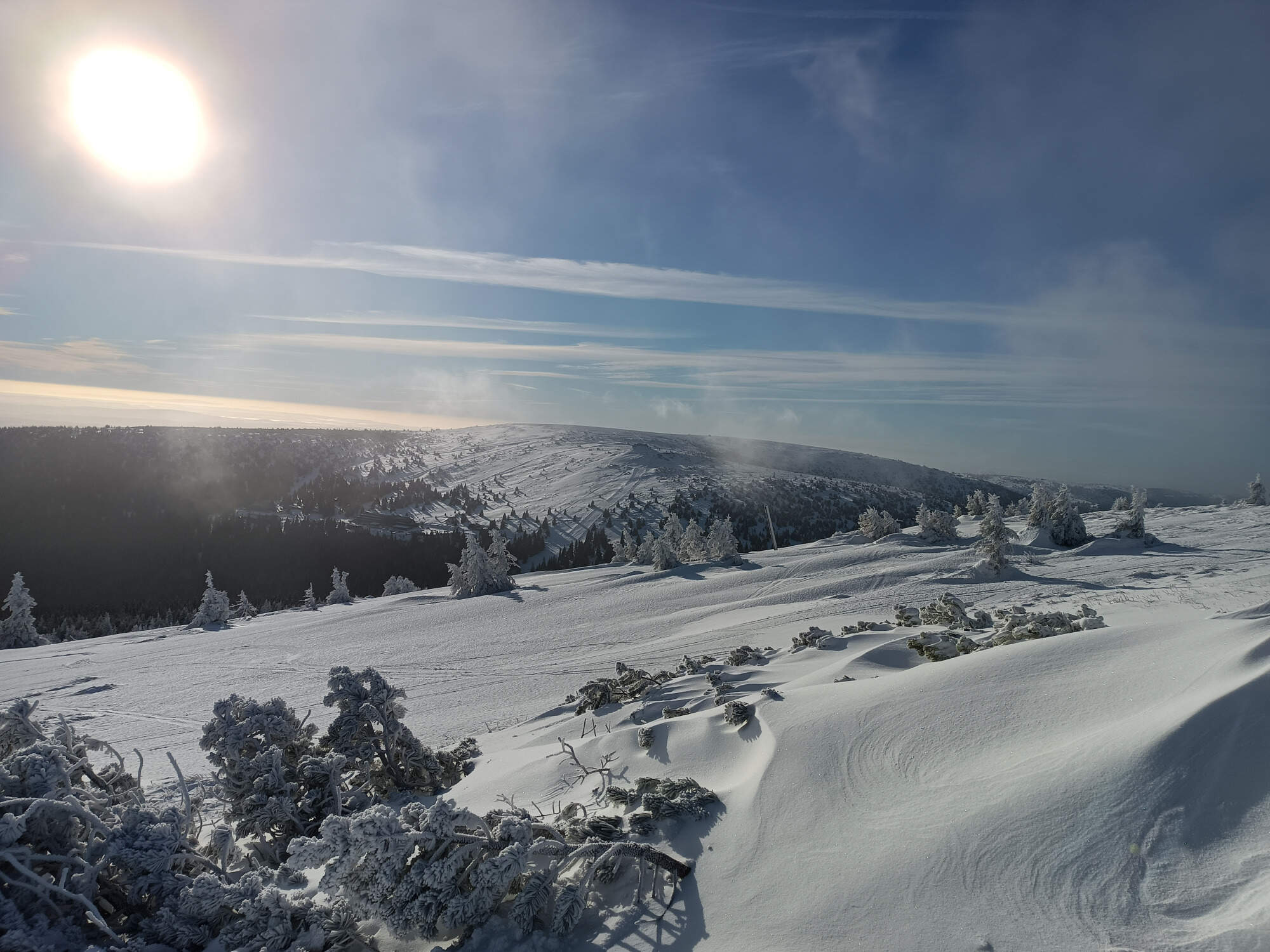 The temperature – just above 0°C – made it a comfortable walk, more so with only a thin layer of walked-down snow.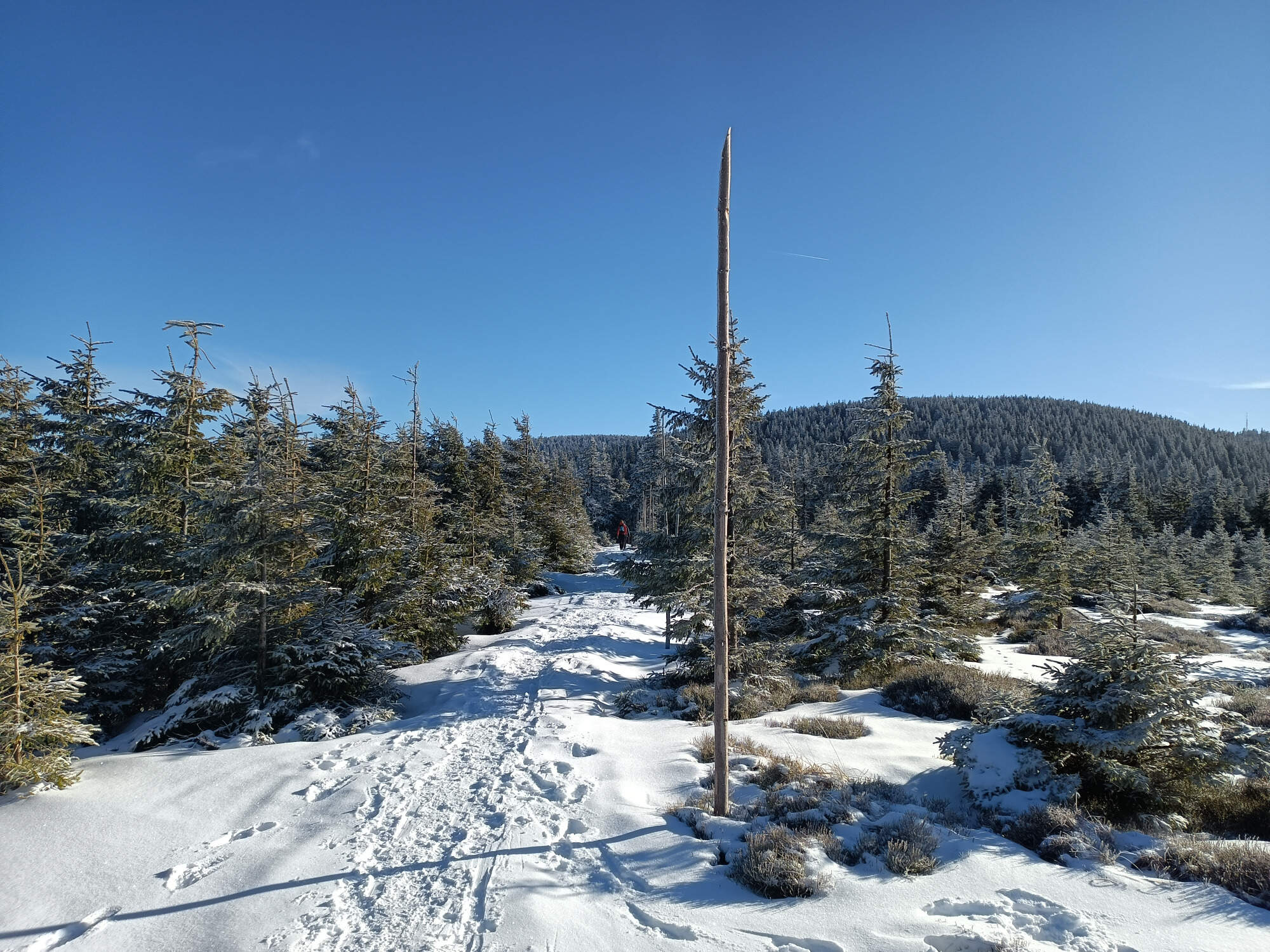 As I said in the monthly post, issues with my camera battery had me try taking pictures with my phone instead. I'm still figuring out the settings, it seems the contrast is set way too high, and I can't figure out how to change the aspect ratio from 4:3 to 16:9.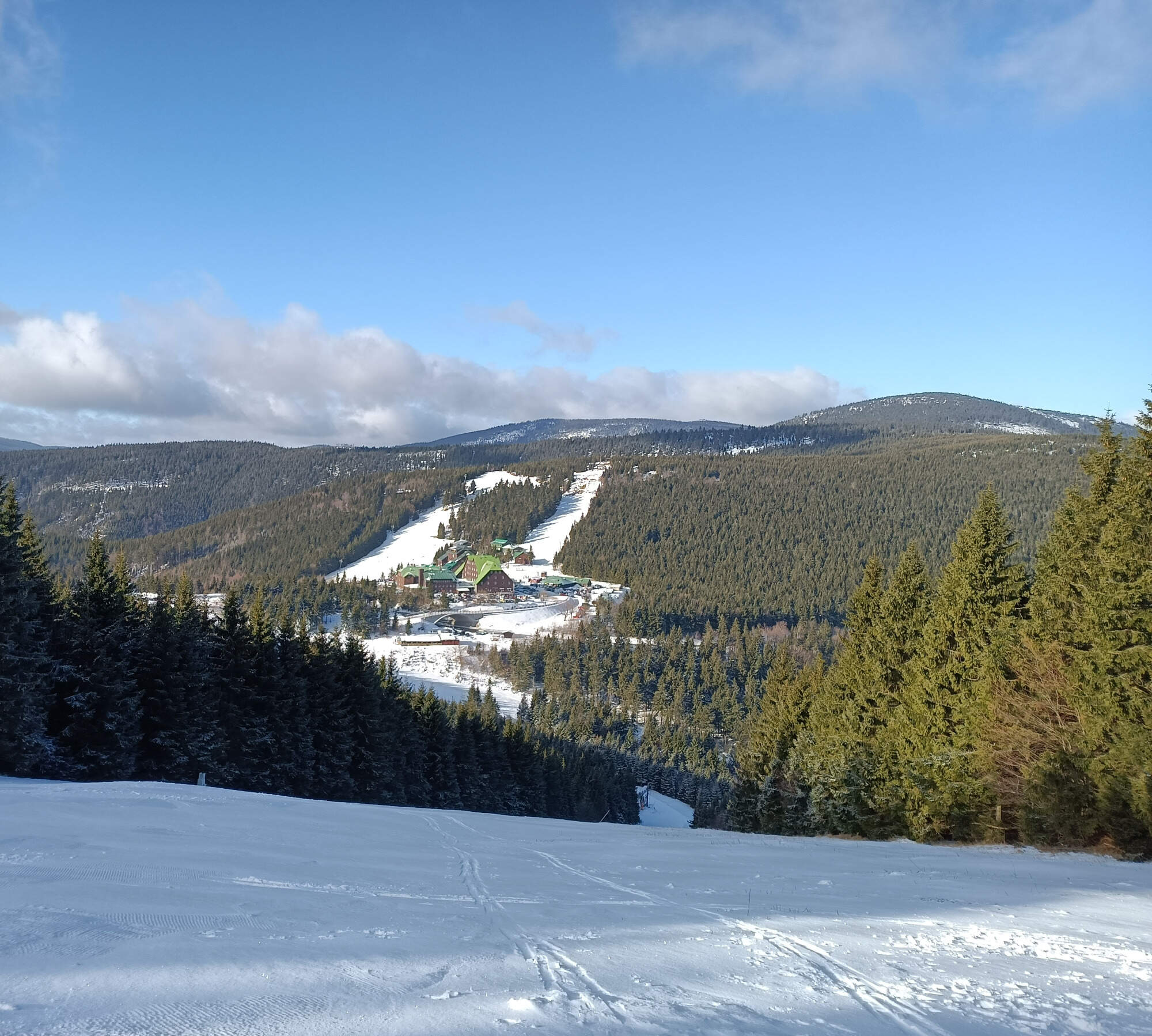 After this weekend, the weather cooled down a bit, and snow started to fall. I was looking forward to the next weekend, promising decent weather for hiking, with much more snow. Unfortunately, the covid booster I had on Thursday gave me stronger headache than I expected, as well as shivers, I decided to cancel the hike. Which was a pity, because when I woke up on Saturday, I was feeling much better. Than, maybe it was because I woke up naturally around 7:15, rather than at 4:15.
Unfortunately, the snow didn't extend to lowlands – and when the showers became snow here, they were weak. The next hike – another lowland stroll – had us with the land mostly green, though a sprinkle of snow held here and there. What it brought to my collection of photos is another tiny waterfall (ca. 3 meters), not frozen this time.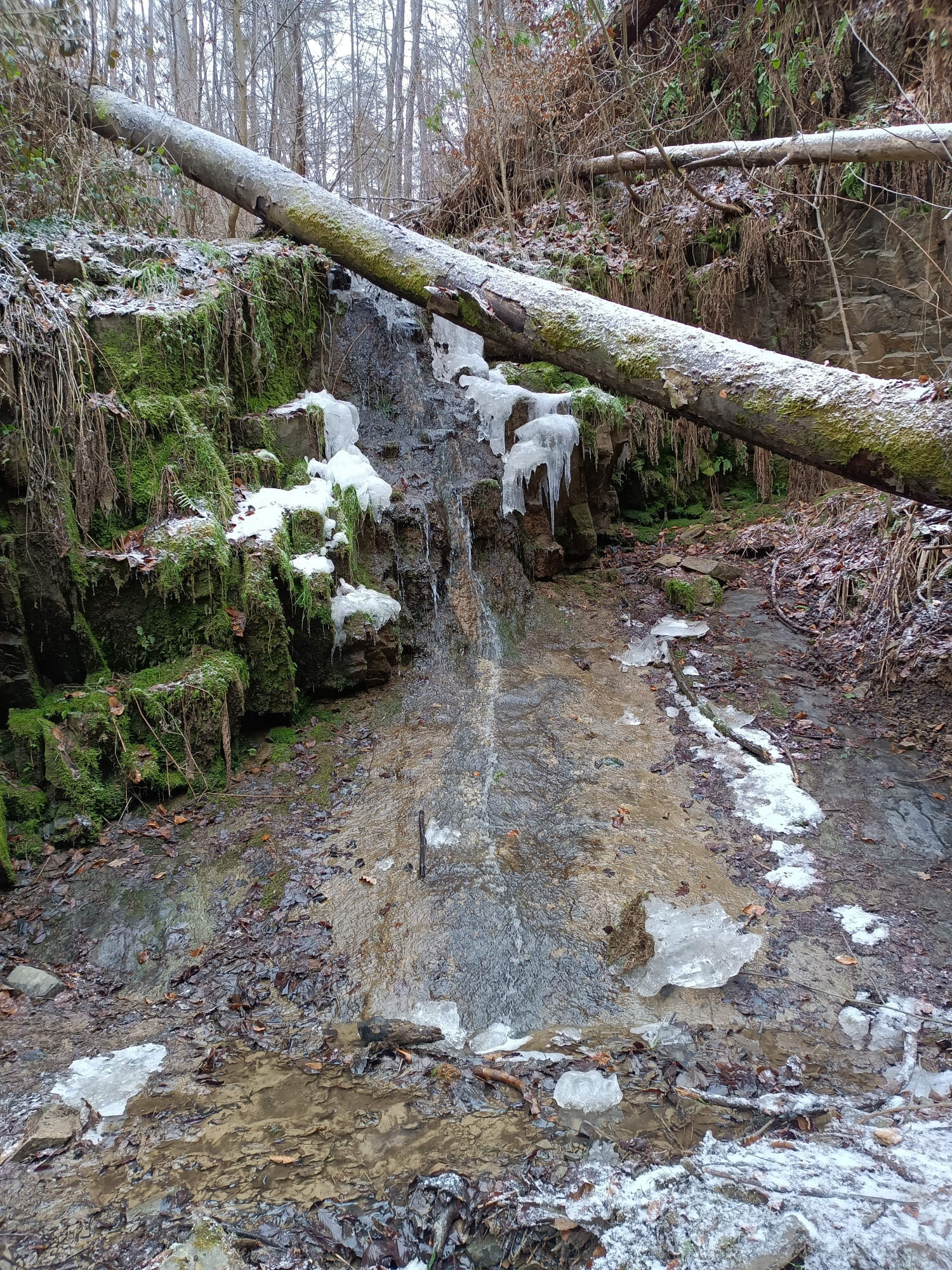 Most of the lowlands still had an autumn look, though.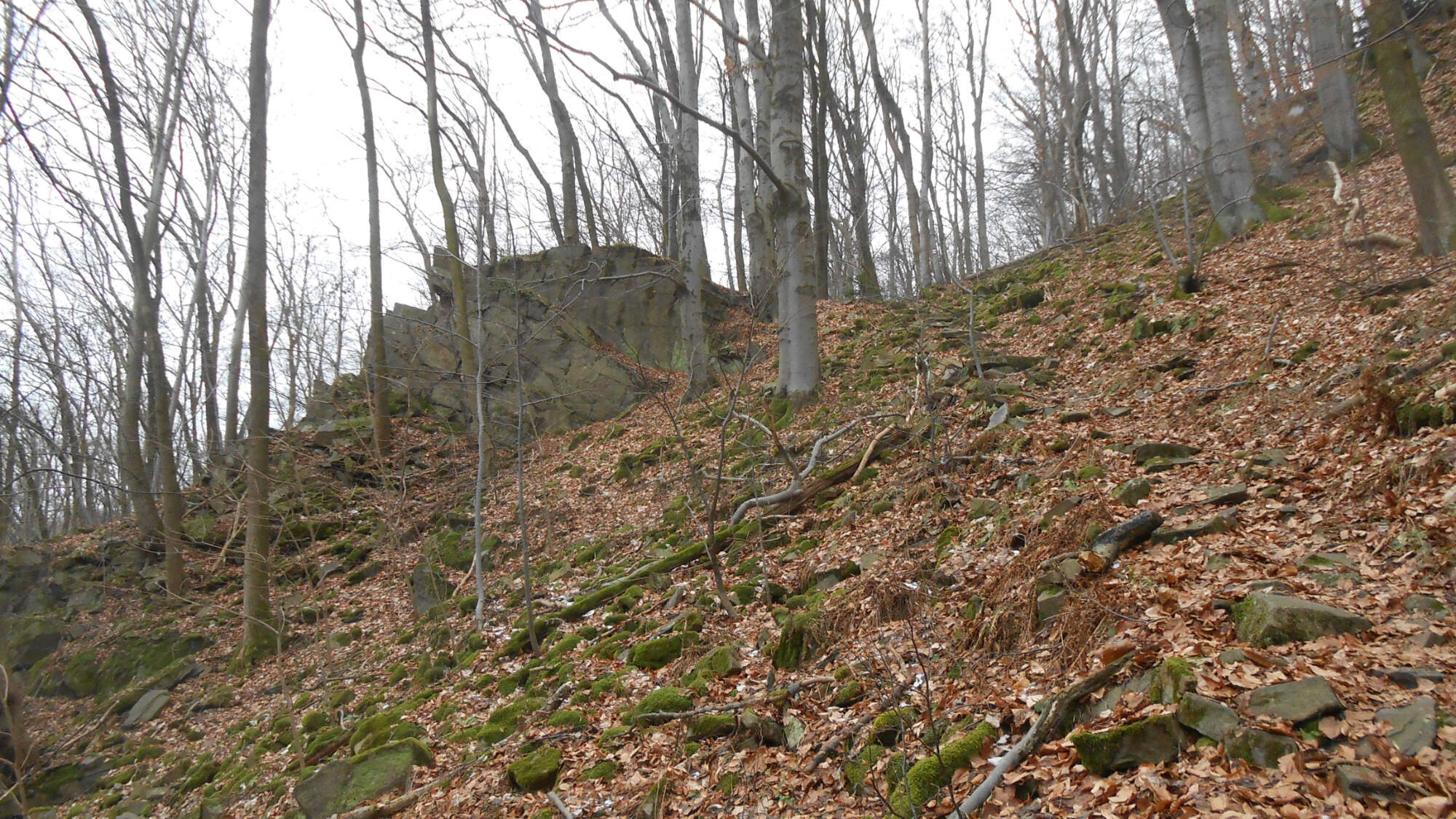 Which had brought January to its end. I can share already that the beginning of February gifted the hills with a lot more fresh snow, and I finally got to test my snow gear – but, apart from a teaser picture, you'll have to wait for the story for February round-up 🙂
---
I hope that January had seen you finishing your plan rather than canceling them and that you had some time for your hobbies.
Until next time…