During the past two weeks, I went on three hikes. They each had their own charm – and each one was a bit different.
16.4. – An unexpected return
I've planned to visit this place in the spring of 2017 and 2018. Both times, something got in the way. This time, I decided to just go somewhere and, due to some problems on the railroad, I had to delay the other planned hike (eventually done on 25th). This one became a backup plan out of nowhere.
The 'Pulčínské skály' reserve is a place I visited 12,5 years ago (autumn 2006). The location itself features a trail leading through some rock formations but the steep terrain makes is difficult to take photos during the ascension so it was more about enjoying it on the spot than taking pictures (back in 2006, my family was still using a classic camera with a film inside and printed photos, so no archive stuff either). The hike started a bit off those rocks, near a motorest (in renovation as of now) below another rock formation I visited in 2008.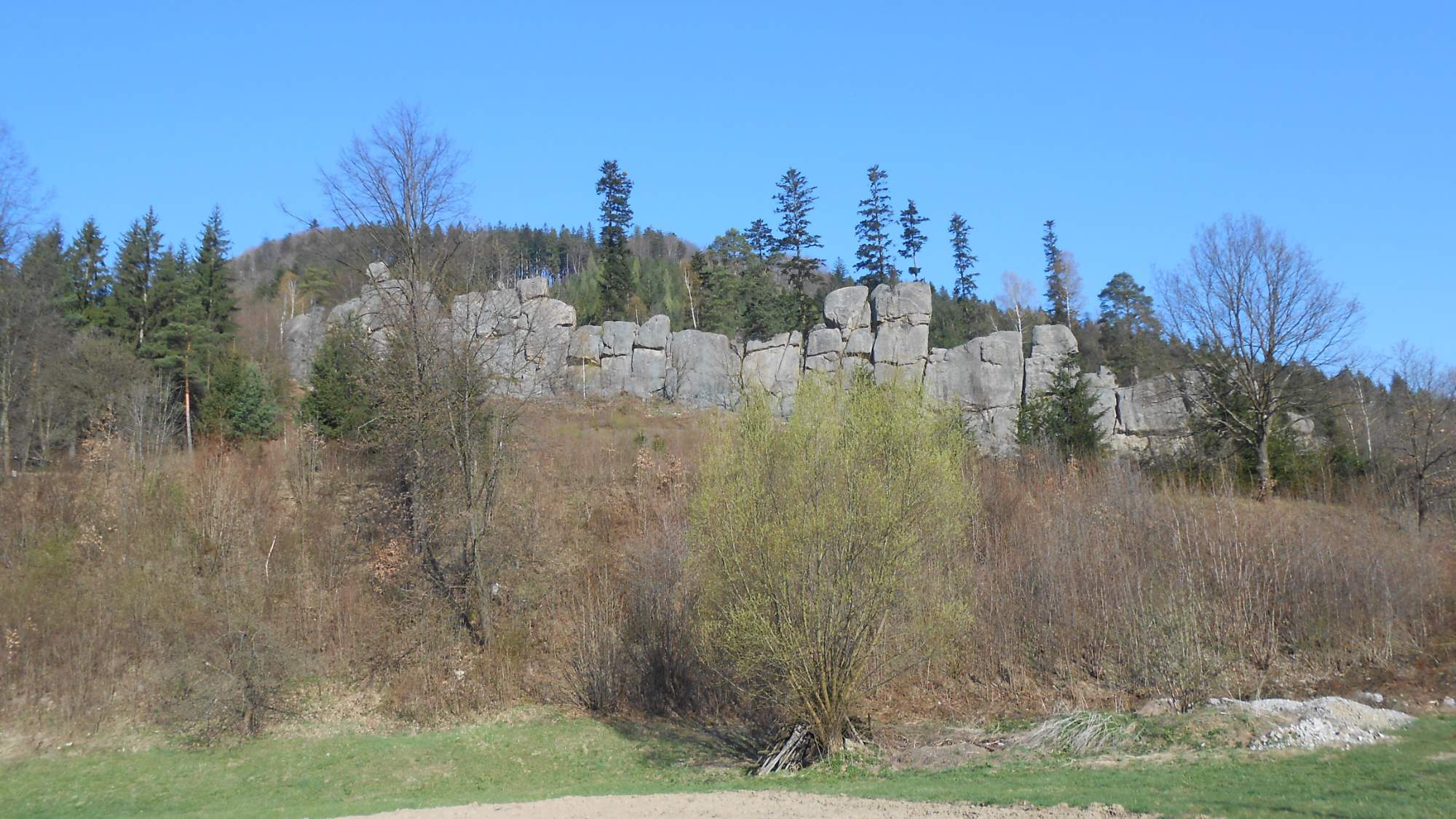 Then, after a while of walking through a still-cold valley, I reached the main "eye candy". Walking upwards the narrow path took a while as I enjoyed my return.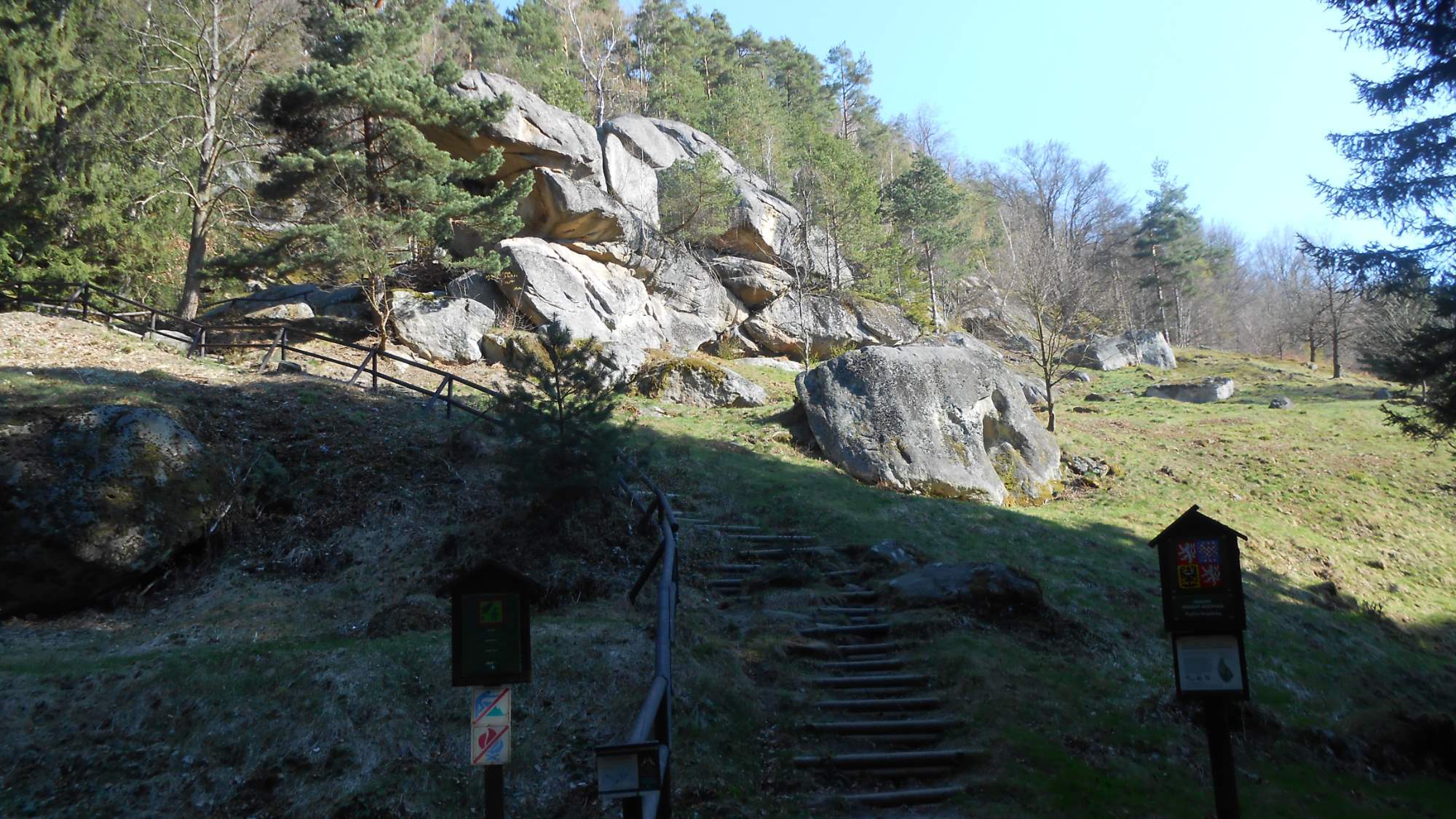 Apart from the rock formations, another aspect of this hike I enjoyed was the lack of civilization in sight, despite walking in parallel with a major road and railway. Some places are just like that (though they are few).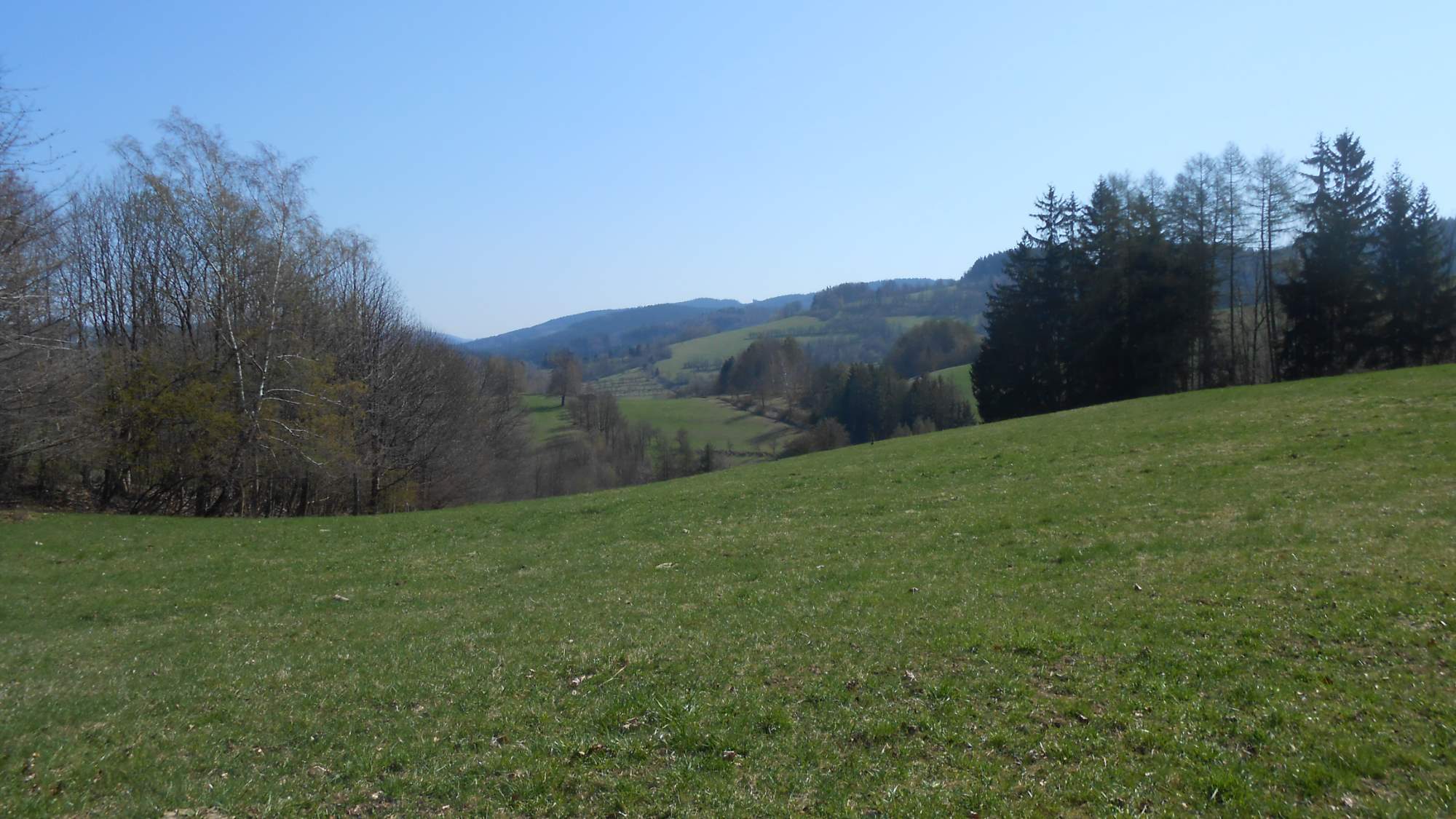 And I was a bit lucky by the end, when I was nearing a larger city, to see this (and even luckier to take a decent photo of a moving animal at some distance and full zoom).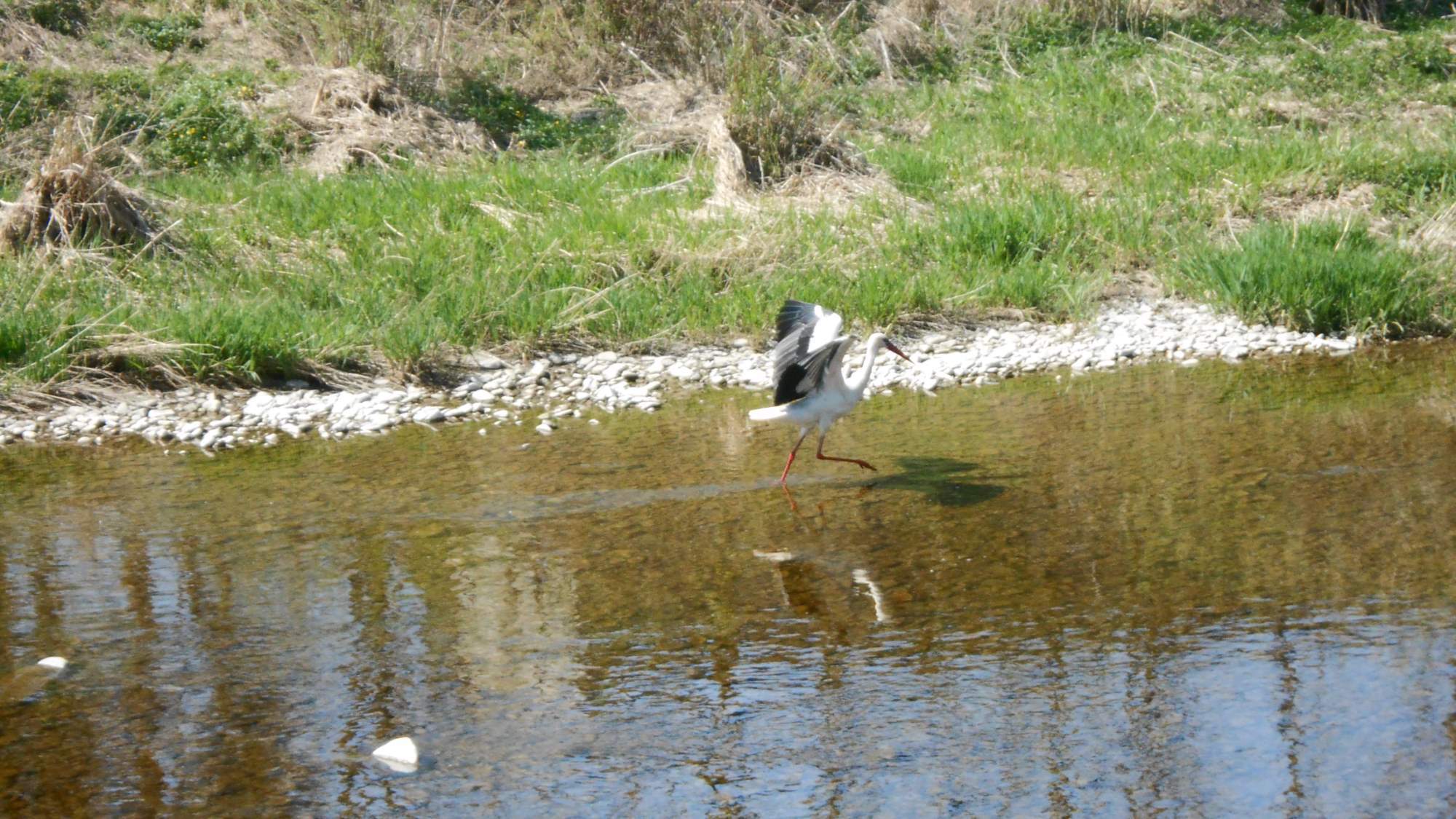 25.4. – Is April a summer month?
The abovementioned hike was a return after 12 years. This one was after 15 days. It was not the same hike (they shared the end portion only) but I took the same train to get there. I just got off a few stations sooner.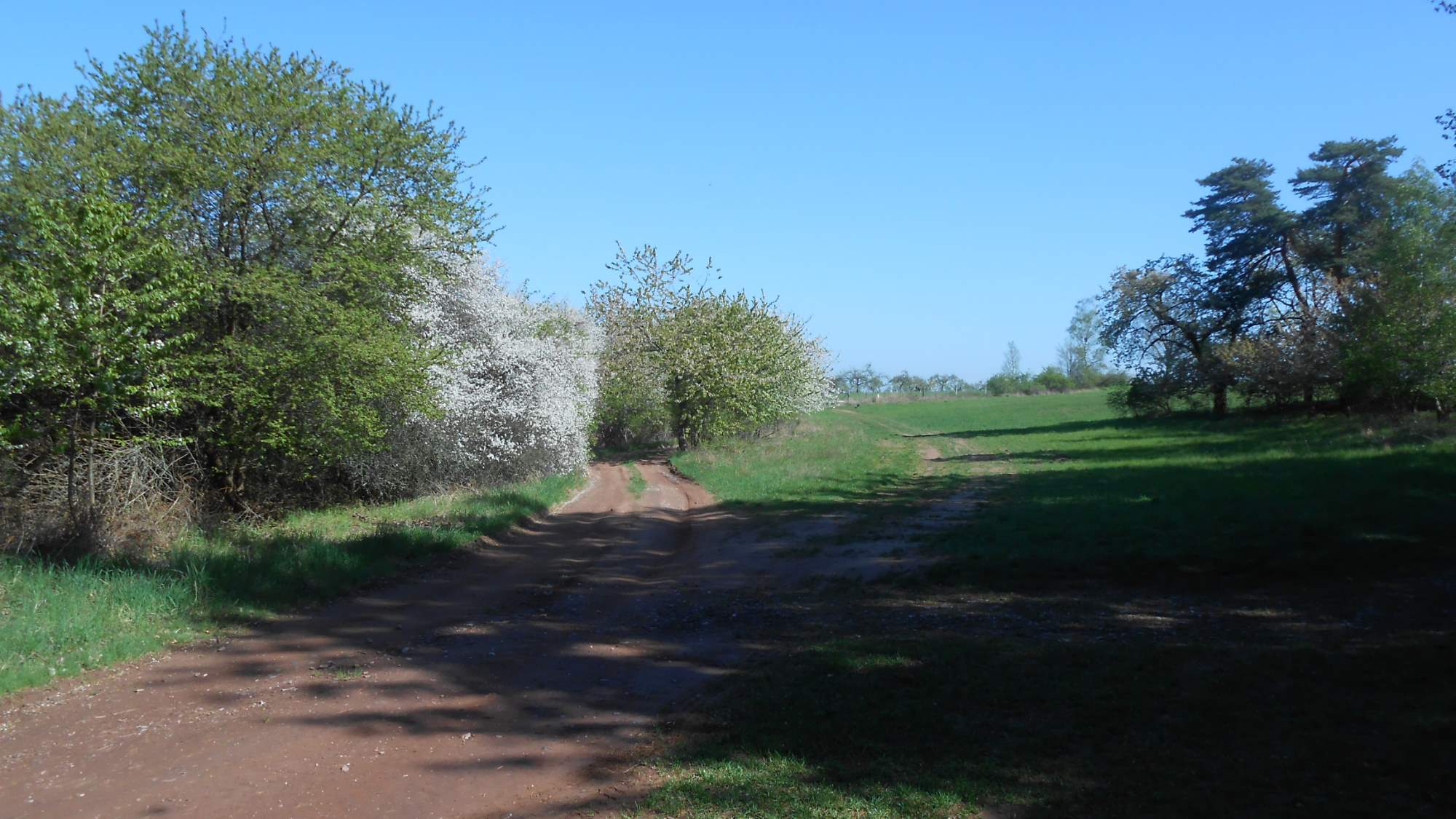 In the summer-like weather (peaking at ca. 26°C), it was nice to enjoy the scenery – but more so the forest's shade.
After stopping at an ice cream shack, we went to have a look at the outdoor portions of a convent. The situation there was a bittersweet look into the weird care for landmarks. "Tours are limited due to repairs but we're still doing them. No one told us yet to stop either the tours or the repairs."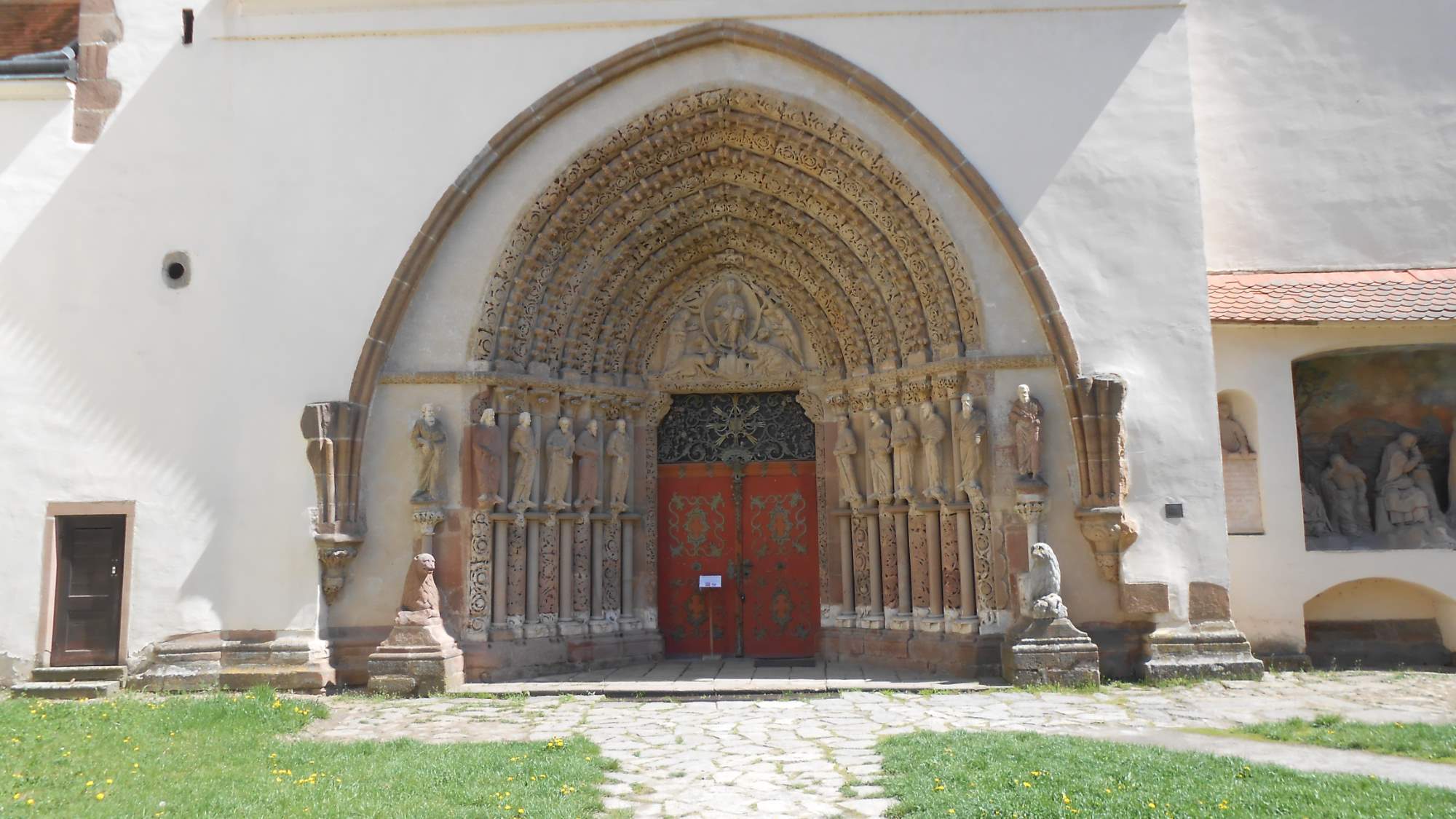 The tours require a minimum amount of people anyway so all we could do was to get some souvenirs, look around the outside, and eventually head for the train station.
27.4. – Shrouded in mist
Two days later, no more summer, hah! The day was gloomy with a promise of mist and low chance of rain (though the line between falling of dense mist and a rain is a blurry one). This was an organized event, though I created my own subvariant to re-visit some places. One of them was a lookout above a village I visited with my parents and sister in 2005.
For someone unrelated to said history, there were other sights I might share, such as this proof that the cycle of life and decay is never-ending.
Walking around a pond also reminded me it's mating seasons for the frogs.
And a place somewhere else reminded me that a few centuries is more than enough to erase most traces of a small fort.
But, first and foremost: even if the weather is not that favorable for taking photos (at least not with a simple pocket camera), it's still possible to enjoy the walk if you're willing to look for the nice things.
---
And with that thought, I'm ending this post. Feel free to comment if you wish. Otherwise, see you next time!